Solvent Green 5
Product Detail
Product Tags
Fluorescent Yellow 8g CI solvent green 5 is ellow oil soluble dye with strong green fluorescence with features of excellent heat resistance and light resistance and high coloring power. Solvent green 5 can be used for coloring gasoline, PVC, ABS plastics and plexiglass, and also for nondestructive testing of metals.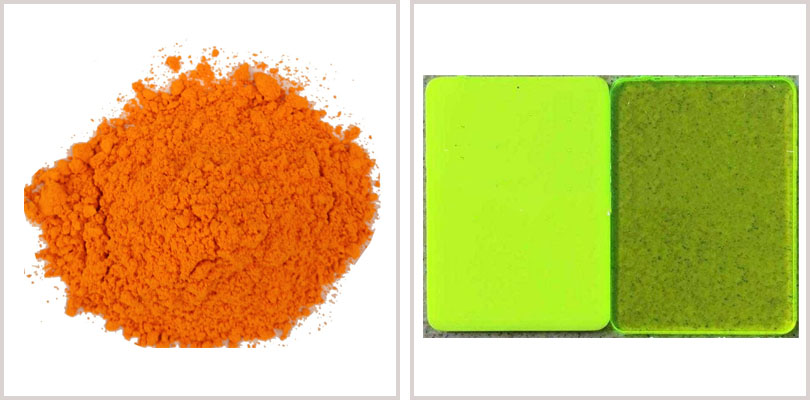 Solvent Green 5 Specification
» Product name: Solvent Green 5
» Type: Solvent dyes
» CAS NO.: 79869-59-3
» Light fastness: Grade 7
» Heat resistance: 300 ℃
» Migration resistance: Grade 7
» Shade: fluorescent yellow
Solvent Green 5 Basic Information
Basic Information

Product Name

Fluorescent Yellow 8G

Colour Index 

C.I. solvent Green 5

CAS No.

79869-59-3

Specification

Shade

Similar With Standard

Appearance

Yellow powder

        Moisture %≤

 0.10

Heat Resistance

300℃

Properties

Insoluble in water, soluble in organic solvent
Specific Application
»  Color paste application: paper color paste, building color paste, etc;
»  Plastics (pvcpepspabseva), rubber leather, etc.
»  Coating industry: alkyd paint, amino paint, automotive paint, waterborne paint, powder coating, etc.;
»  Ink Industry
Cangzhou Xincheng Weiye Chemical is focus on producing solvent red dyes, solvent blue dyes, solvent green dyes, welcome your inquiry.

Contact person: Miss Jessie Geng
Email:jessie@xcwychem.com
Mobilephone/Whatsapp: +86-13503270825
---
Previous:
Pink Masterbatch Dyes
Next:
Solvent Orange 54
---
Write your message here and send it to us
Products categories