Acid Orange 116
Product Detail
Product Tags
Cangzhou Xincheng Weiye Chemical Co., Ltd is producing Acid orange AGT dye with color index name acid orange 116 for 28 years with reliable quality and fast delivery time.  
Acid orange 116 is dark orange powder and easiliy soluble in water. It turns bright green in concentrated sulfuric acid, turns purple when diluted, and turns red when further diluted. When dyeing, the color light darkens when encountering copper ions, and turns slightly yellow when encountering iron ions.
Acid orange 116 can be used for dyeing wool, nylon and wool blended fabrics, but is generally not used for printing.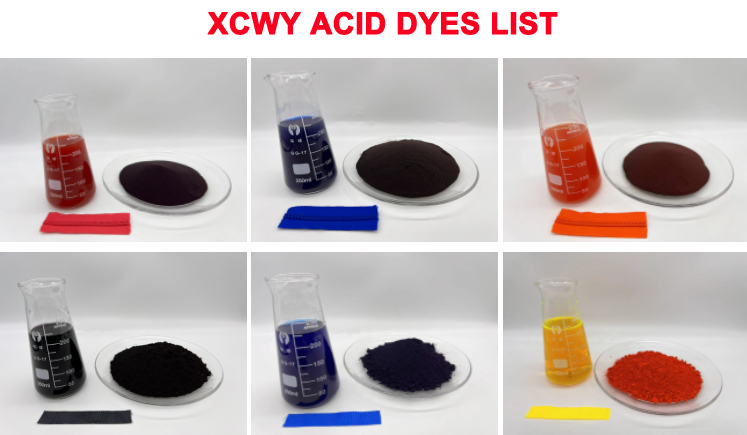 Acid Orange 116 Specification
» Product name: Acid orange 116
» Type: Acid Dyes
» CAS NO.: 12220-10-9
» MF: C25H21N4NaO4S

» Other Name: Allilon Acid Orange AGT; Best Acid Orange AGT; Daedo Acid Orange AGT; Dycosweak Acid Orange AGF
Acid Orange 116 Physical Propertie
Basic Information

Product Name

Acid Orange AGT

Colour Index 

C.I. acid orange 116

CAS No.

12220-10-9

Specification

Shade

Similar With Standard

           Strength

200%

Appearance

Dark Orange Powder .

        Moisture %≤

2.0

Insoluble Matter %≤

0.3

Properties

Very soluble in water and alcohol
Our Acid Dyes List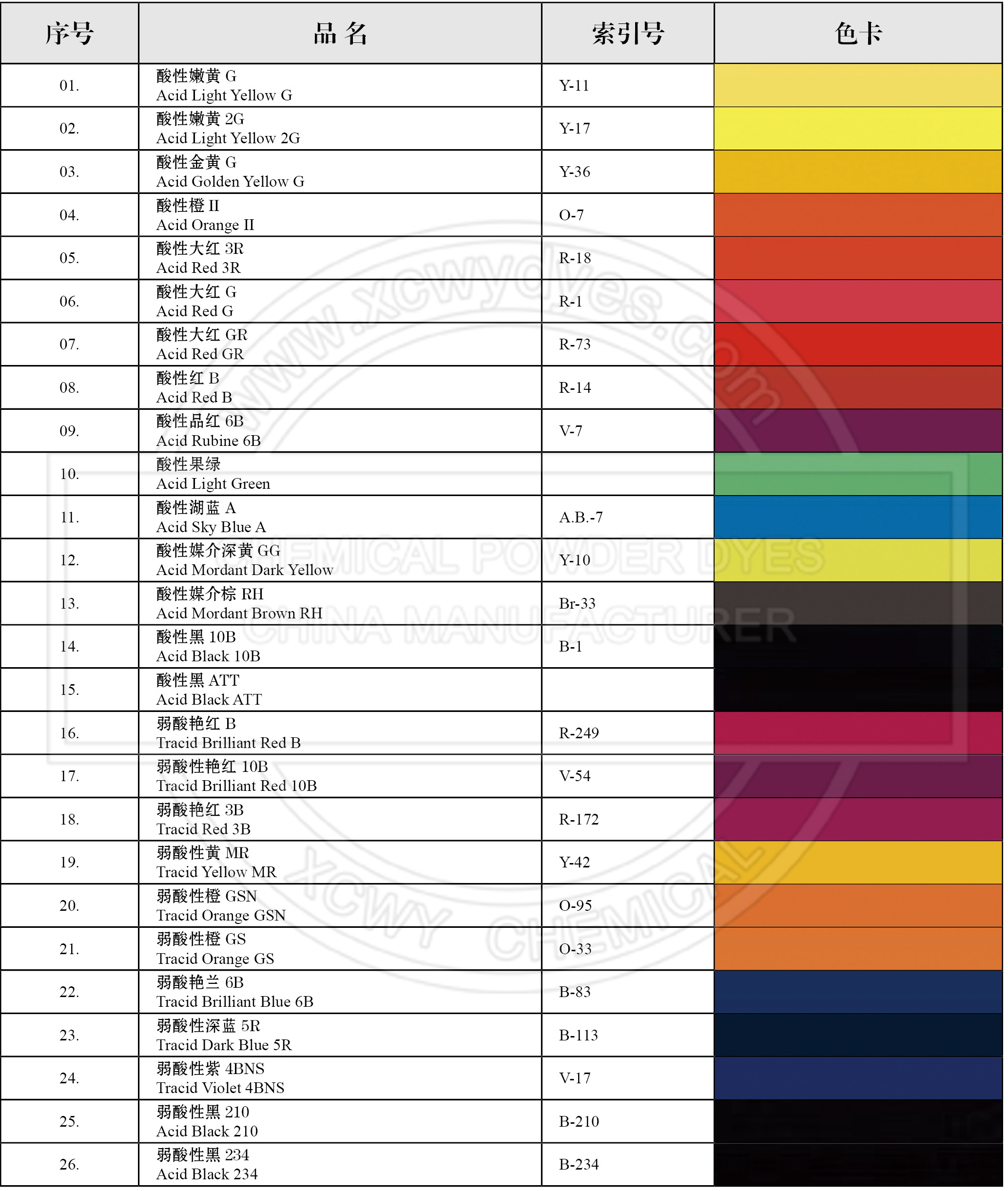 Contact person: Miss Jessie Geng
Email:jessie@xcwychem.com
Mobilephone/Whatsapp: +86-13503270825
---
Previous:
Acid Red 27
Next:
Acid Blue 7
---
Write your message here and send it to us
Products categories