Acid Yellow 17
Product Detail
Product Tags
Cangzhou Xincheng Weiye Chemical Co., Ltd is producing Acid yellow 17 CAS 642-62-6 for 28 years with strong dyeing ability and bright color. 
Acid yellow 17 is a kind of yellow powder acid dyes and soluble in water. The  aqueous solution is greenish yellow. The color remains unchanged when hydrochloric acid or sodium hydroxide solution is added.  It is slightly soluble in ethanol, acetone and insoluble in other organic solvents.
Acid yellow 17 application
Acid light yellow 2G is suitable for printing wool, silk, nylon and wool and silk fabrics with advantage of good levelness and bright color.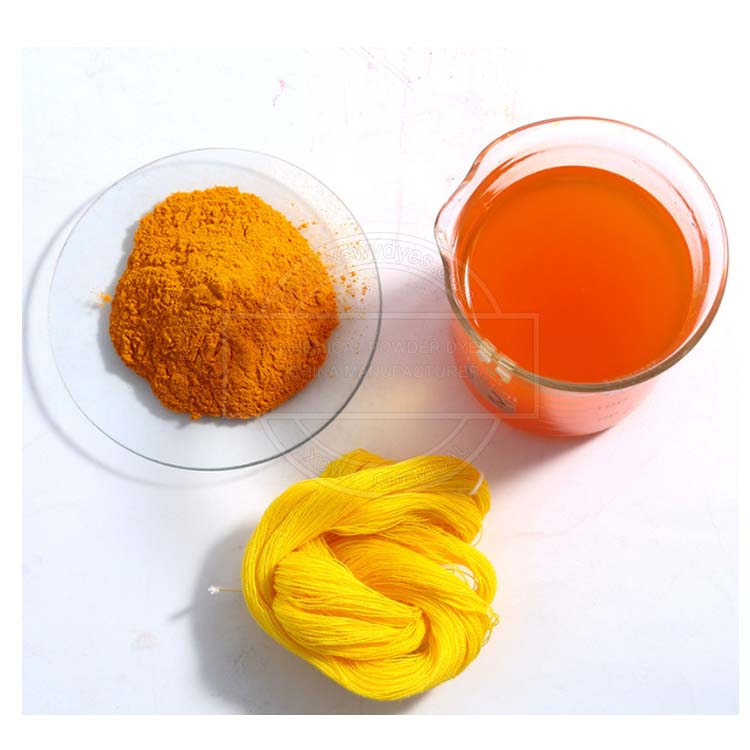 Acid Yellow 17 Specification
» Product name: Acid light yellow 2G
» Type: Acid Dyes
» CAS NO.: 642-62-6
» MF: C16H9N4Na3O9S2

» Other Name: Acid Yellow 17:C.I.18965
Acid Yellow 17 Physical Propertie
Basic Information

Product Name

Acid Light Yellow 2G

Colour Index 

C.I. acid yellow 17

CAS No.

642-62-6

Specification

Shade

Similar With Standard

           Strength

100%

Appearance

Yellow Powder .

        Moisture %≤

1.50

Insoluble Matter %≤

0.20

Properties

 soluble in water and alcohol
Our Acid Dyes List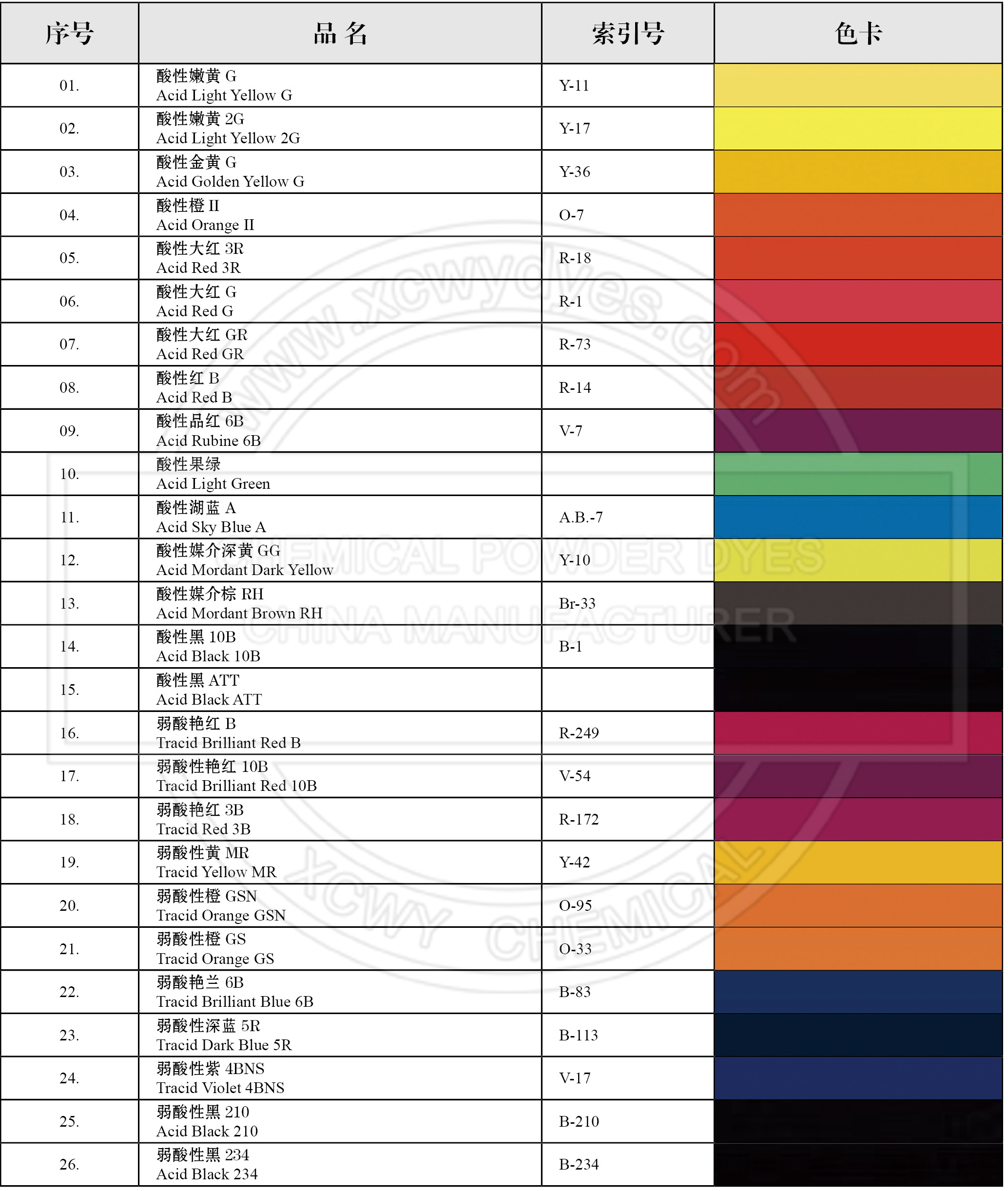 Contact person: Miss Jessie Geng
Email:jessie@xcwychem.com
Mobilephone/Whatsapp: +86-13503270825
---
Previous:
Acid Blue 7
Next:
Acid Red 87
---
Write your message here and send it to us
Products categories