Direct Black 19
Product Detail
Product Tags
Direct Black 19 is one of the black dyestuffs with good dye-uptake.
After dyeing, Direct Black 19 can be treated with fixing agent Y and M, but the shade is slightly green, and urea-formaldehyde resin finishing will not change the color shade, but also improve the fastness to wet treatment.
Direct Black 19 is mainly used for dyeing and direct printing of cotton, viscose fibers, cotton and viscose fibers interwoven, silk, wool, and blended fabrics.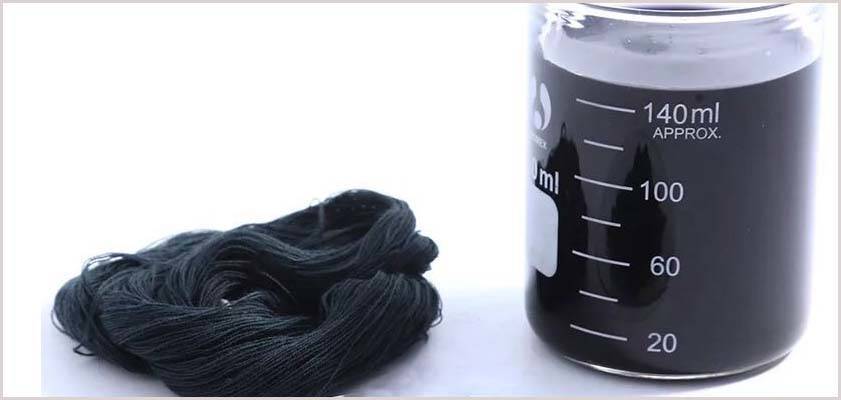 Direct Black 19 Specification
• Direct Dyes Name: Direct black G
• Colour Index: C.I.Direct black 19(35255)
• CAS No.: 6428-31-5
• Appearance: Black Powder .
• Usage: Cotton Dyestuffs, Silk Dyestuffs, Paper Dyestuffs, Paint Dyestuffs 
Direct Black 19 Basic information
Basic Information

Product Name

Direct Black G

Colour Index 

C.I. Direct Black 19

Colour Index No.

35255

CAS No.

6428-31-5

Specification

Shade

Similar With Standard

Appearance

Black Powder .

        Moisture %≤

1.5

Insoluble Matter %≤

0.3

Properties

Very soluble in water and alcohol
Characteristic of Direct Black 19:
Direct dyes contain water-base groups such as – SO3Na and – COONa. The solubility of direct dyes increases significantly with the increase of temperature. Sodium carbonate can be added to direct dyes with poor solubility to help dissolve. Direct dyes are not resistant to hard water. Most of them can combine with Ca and Mg ions to form insoluble precipitation, which results in stain spots on dyed fabrics. Therefore, direct dyes must be dissolved in soft water. If the hardness of dyeing water in production is high, soda ash or sodium hexametaphosphate can be added, which is beneficial to the dissolution of dyes and the softening of water.
We are the leading manufacturer of basic rhodamine and sulphur black,  welcome to send us inquiry.

Contact person: Miss Jessie Geng
Email:jessie@xcwychem.com
Mobilephone/Whatsapp: +86-13503270825
---
Previous:
Direct Black EX
Next:
Direct Violet 51
---
Write your message here and send it to us