Direct Black EX
Product Detail
Product Tags
When dyeing cotton or viscose with Direct Black EX, it is black with high blackness, which is better than direct black G.
High dyeing rate, poor migration, Direct Black EX is mainly used for textile industry.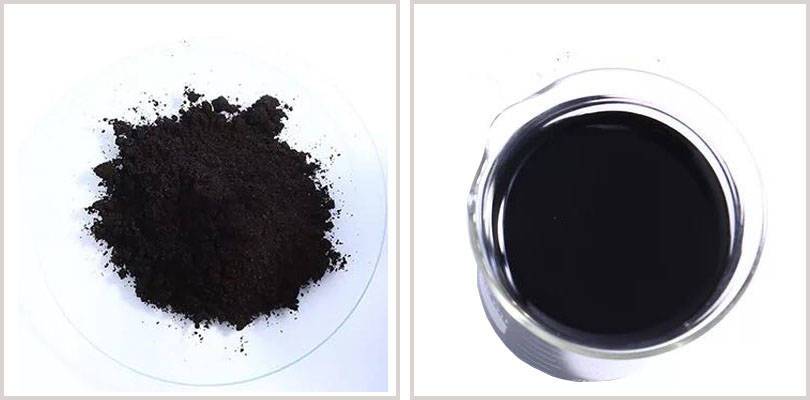 Direct Black EX Specification
» Direct Dyes Name: Direct black EX
» Colour Index: C.I.Direct black 38(30235)
» CAS No.: 1937-37-7
» Appearance: Black Powder .
»  Usage: Cotton Dyestuffs, Leather Dyestuffs, Wood Dyestuffs, Polyamine Fiber Dyestuffs 
Direct Black EX Basic Information
Basic Information

Product Name

Direct Black EX

Colour Index 

C.I. Direct Black 38

Colour Index No.

30235

CAS No.

1937-37-7

Specification

Shade

Similar With Standard

Appearance

Uniform Black Powder

        Moisture %≤

 1.2

Insoluble Matter %≤

 0.5

Properties

Very soluble in water and alcohol
Direct Black EX Properties
The appearance is brown black powder. After soluble in water, it's black with greenish tint. After soluble in ethanol, it is blue black, soluble in fibrinolysin, insoluble in other organic solvents. When concentrated sulphuric acid, it is dark red with blueish shade. It produces purple to black precipitation with reddish shade after dilution; when concentrated nitric acid, it is brown solution with yellowish shade; when concentrated hydrochloric acid, it is black color with dark reddish shade. When concentrated hydrochloric acid, it is used to precipitate the dye solution in purple color.
As the largest manufacturer of rhodamine b in China, we can provide you superior quality dyes with factory prices.

Contact person: Miss Jessie Geng
Email:jessie@xcwychem.com
Mobilephone/Whatsapp: +86-13503270825
---
Previous:
Chrysoidine G
Next:
Direct Black 19
---
Write your message here and send it to us
Products categories