Rhodamine B 500
Product Detail
Product Tags
Rhodamine b 500, also known as basic rhodamine b extra, it's the best quality of Rhodamine b.
The appearance of C.I.Basic violet 10 (45170) is bright green, shiny and small crystalline powder. Soluble in water and alcohol (blue light red solution with strong fluorescence), soluble in fibrinolysin, slightly soluble in acetone. In case of concentrated sulfuric acid, it is yellow light brown, with strong green fluorescence. After dilution, it turns red to blue light red and orange; in case of concentrated nitric acid, it is golden yellow. The aqueous solution was heated with sodium hydroxide solution to form rose red fluffy precipitate, and the hydrochloric acid had fine green crystal separation.
The best concentration of Rhodamine b dye is 500%, and the impurity content is not more than 1%. When rhodamine b 500 is used in the dyeing of acrylic fiber, the color and light are stable when pH is 2.5 ~ 5.5.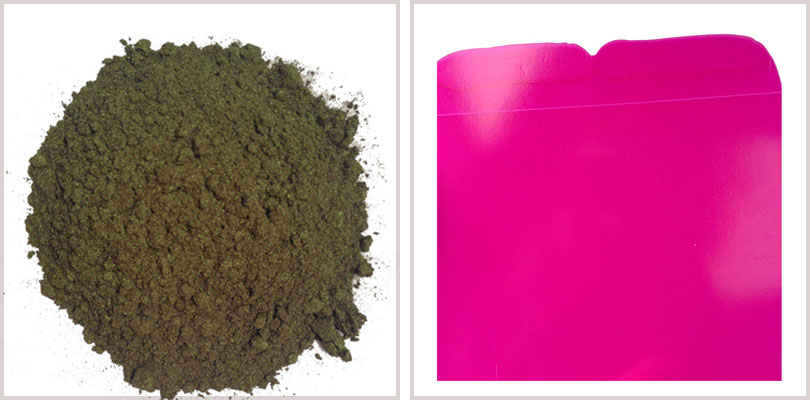 Rhodamine B 500 Specification
»  Basic Dyes Name: 310 Basic rhodamine b extra
»  Color Index: C.I.Basic violet 10
»  MF: C28H31ClN2O3
» Synonyms:Tetraethylrhodamine,Brilliant Pink B

» Sample: Free sample is available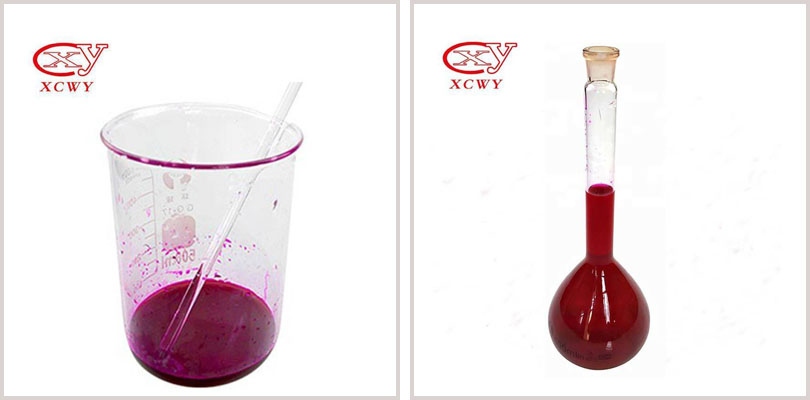 Rhodamine B 500 Application
» Paper pulp like tissue paper, wrapping paper, egg trays etc
» Wood like straw, bamboo
» Printing ink
» Mosquito coil, incense stick

Contact person: Miss Jessie Geng
Email:jessie@xcwychem.com
Mobilephone/Whatsapp: +86-13503270825
---
Previous:
Sulphur Yellow Brown 5G
Next:
Malachite Green Dye
---
Write your message here and send it to us
Products categories