Methyl Violet 5BN Crystal & Powder
Product Detail
Product Tags
Since 1995, XCWY Chemical factory is engaged in producing and developing methyl violet 5BN crystal and powder.
Over the years development, our methyl violet 5BN has widely used for different industries including mosquito coil, incense stick, egg trays, paper, cotton, silk, wool etc.
Methyl violet 5BN crystal Color Index name is basic violet 3, it can be dissolved in cold and hot water easily. We will help you to choose the suitable basic violet dyes as per our experience.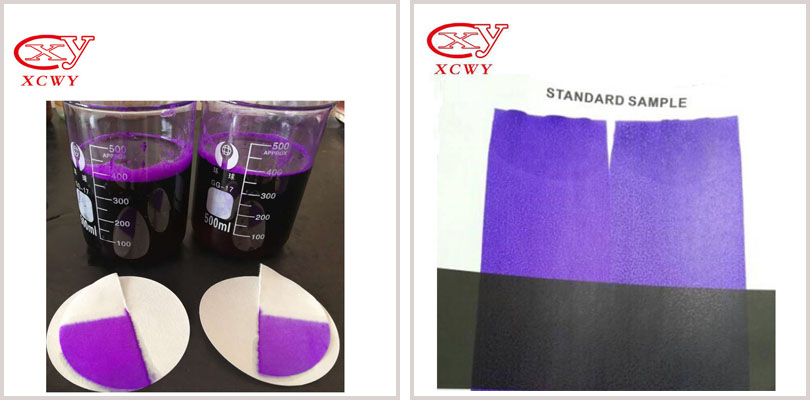 Methyl Violet 5BN Crystal Specification
»  Dye Name: Methyl violet 5BN
»  Dye Type: Basic dyes
»  Colour Index: Basic violet 3(42555)
»  CAS No.: 548-62-9
»  Usage: Mosquito Coil Dyestuff, Egg Tray Dyestuff, Leather Dyestuff, Paper Dyestuff, wool Dyestuff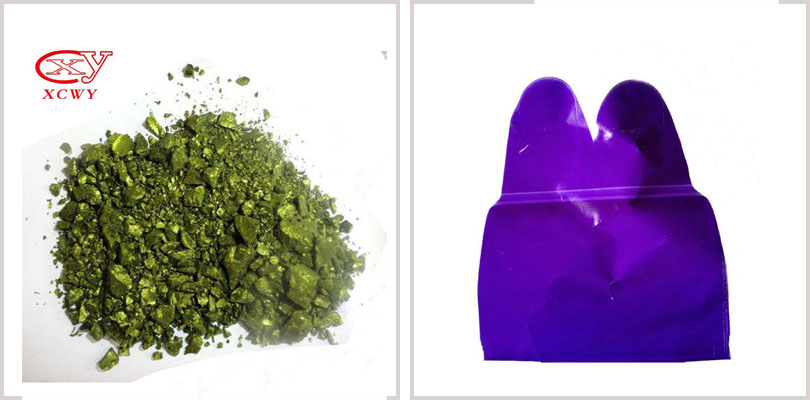 Methyl Violet 5BN Crystal Basic Information
Basic Information

Product Name

Methyl Violet 5BN

Colour Index

C.I. Basic Violet 3

CAS No.

548-62-9

Specification

Shade

Similar With Standard

           Strength

 100%

Appearance

Shinning Green Crystals or Powder

        Moisture %≤

 2.0

Insoluble Matter %≤

 0.5

Properties

Very soluble in water and alcohol
Application
Methyl violet 5BN is a uniform powder or small piece of shinning dark green grains, soluble in cold water or hot water (purple solution), soluble in ethanol to become purple.
Basic methyl violet 5BN is mainly used in paper industry, printing dyeing industry, fertilizer industry, pesticide industry dyeing and other chemical industries. It is an indispensable dye for dyeing linon products. It can dye wool, silk and cotton products treated with tannin into purple, with a color from blue to red. It is also used for dyeing wheat straw, paper, leather, feather, fat, etc., as well as making color lake, ink, printing paper, copy paper, color pencil, etc.
Our factory is devoted in producing basic rhodamine, crystal violet, malachite green, methylene blue, basic blue 7 for more than 20 years, welcome to visit our factory.

Contact person: Miss Jessie Geng
Email:jessie@xcwychem.com
Mobilephone/Whatsapp: +86-13503270825
---
Previous:
Cationic Fluorescent Yellow X-10GFF
Next:
Acid Orange 7
---
Write your message here and send it to us