Malachite Green Crystal
Product Detail
Product Tags
Malachite green crystal manufactured by XCWY is a kind of basic dyes which has appearance of shinning green crystals. 

We are the largest manufacturer of malachite green crystal in China with over 20 years of experience, focusing on providing high quality malachite green crystal with excellent performance.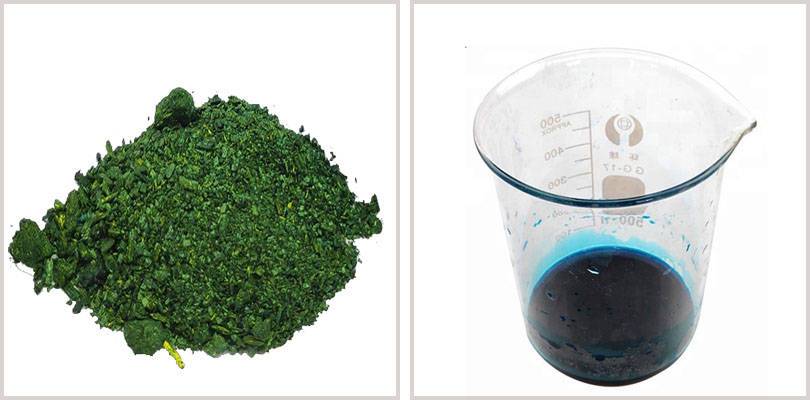 Malachite Green Crystal Specification
» Product name: Basic malachite green
» Type: Basic dyes
» C.I. NO.: 42000
» CAS NO.:  569-64-2
» Appearance: Shiny green crystal/powder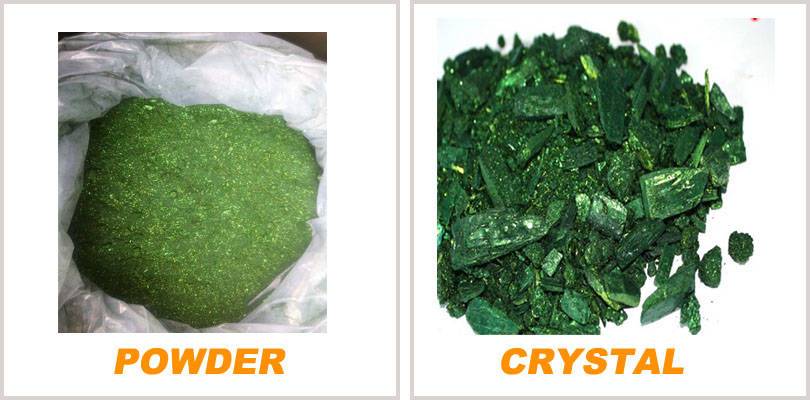 Malachite Green Crystal Information
Basic Information

Product Name

Basic malachite green

Colour Index 

C.I. Basic green 4

Colour Index No.

42000

CAS No.

569-64-2

Specification

Shade

Similar With Standard

           Strength

100%

Appearance

Shinning Green Crystal

        Moisture %≤

1.1

Insoluble Matter %≤

0.2

Properties

Very soluble in water and alcohol
Malachite Green Crystal Application & Properties
» Malachite green crystal is a kind of dyestuff which is often used in our life. It is widely used in the dyeing of artificial acrylic fibers, silk, wool, diacetate fibers and cotton fibers.
» Malachite green crystal has good durability and firmness. It can not fade after washing. It can also dye leather, paper, linen, bamboo and wood, and make color lakes.
» It belongs to a cationic dye, which is a green fluorescent crystal. Its chemical properties are very active. It is easily soluble in water and ethanol. Therefore, malachite green is a very important chemical raw material, and the dye will not change color at high temperature.
Storage Methods and Precautions of Malachite Green Crystal:

» When storing malachite green, store it in a cool, ventilated room and keep it separately from oxidant. In addition, when operating, operators should pay attention to ventilation and local exhaust. In order to protect skin and avoid skin damage, it is necessary to wear protective gloves and protective clothing.
» Fire and explosion-proof measures should be taken in the use of the occasion, such as sprinkling water to extinguish the fire, or using dry powder or other fire extinguishers. Wear clothes and gloves, protective glasses, and do not eat food or smoke while working. After sticking dyes on your hands, you can wash them with bleach or methanol. You can wash them several times more.
Welcome to send inquiry to our company–Largest manufacturer of basic Rhodamine.

Contact person: Miss Jessie Geng
Email:jessie@xcwychem.com
Mobilephone/Whatsapp: +86-13503270825
---
Previous:
Victoria Blue BO
---
Write your message here and send it to us
Products categories