Direct Red Brown RN
Product Detail
Product Tags
Direct red brown RN is a dark brown powder, which is soluble in water and has good stability for hard water. And there is no condensation in dyeing.
Diazotization of p-Aminobenzene Sulfonic Acid and coupling of m-phenylenediamine; diazotization of DSD acid followed by coupling with the above coupling products.
At the same time, direct red brown RN is suitable for dyeing and printing of cotton, wool, rayon, silk and viscose. It can also be used for dyeing of leather.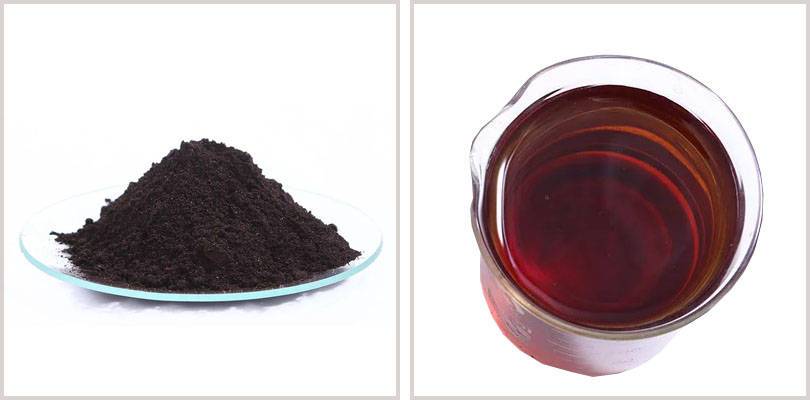 Direct Red Brown RN Specification
• Direct Dyes Name: Direct Red Brown RN
• Colour Index: C.I.Direct Brown RN
• CAS No.: 68131-73-7
• Packing: 25kg/Drum/Bag/Carton box
• Usage: Cotton Dyestuffs, Wool Dyestuffs, Silk Dyestuffs, Viscose Fiber Dyestuffs 
Direct Red Brown RN Basic Information
Basic Information

Product Name

Direct Red Brown RN

Colour Index 

C.I. Direct Brown RN

CAS No.

68131-73-7

Specification

Shade

Similar With Standard

           Strength

100%

Appearance

Dark Brown Powder .

        Moisture %≤

2.0

Insoluble Matter %≤

0.3

Properties

Very soluble in water and alcohol
Dyeing principle of direct red brown RN:
When cellulose fibers were dyed with direct red brown RN, salt can promote the dyeing. Its dyeing promotion principle is that direct red brown RN dissociates into pigment anion to dye cellulose fibers in solution.
Cellulose fibers also have negative charge in water. There is charge repulsion between dyes and fibers. Adding salt in dyeing solution can reduce charge repulsion, increase dyeing rate and dyeing percentage.
Need direct red dyes, direct black, basic rhodamine, sulphur black ? welcome to send us inquiry!

Contact person: Miss Jessie Geng
Email:jessie@xcwychem.com
Mobilephone/Whatsapp: +86-13503270825
---
Previous:
Direct Red 31
---
Write your message here and send it to us
Products categories