Indigo Blue 94% Granular
Product Detail
Product Tags
Indigo blue 94% granular is a kind of vat blue dyes, which has appearance of blue grains. Indigo blue 94% granular is insoluble in water and ethanol but soluble in hot aniline.
It is yellow-green color in sulphuric acid, and blue precipitation occurs after dilution. Sublimation at 290 ℃ and decomposition at 390-392 ℃.
Indigo Blue 94% Granular  is mainly used for dyeing cotton yarn and cotton fabric. It is the main dye for dyeing blue jeans. It is also used in wool and silk dyeing and as food pigments and organic pigments.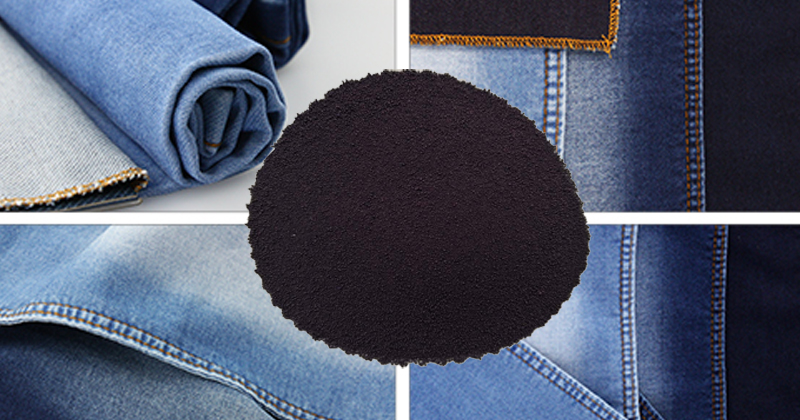 Indigo Blue 94% Granular Specification
» Appearance: Blue grains
» Color Index Name: Vat blue dye
» CAS NO.: 482-89-3
» Strength: 94% Min.
» Fastness: Consistent with standard
» Usage: Mainly used for dyeing cotton products, wool and silk, especially dyeing denim or jeans with sulphur black dyes.
» Packing: 25 kg per drum/bag/carton box
Denim Indigo Blue Dyes advantages
» Bright colors
» Good fastness
» Good compatibility with dyeing and finishing auxiliaries and no adverse reactions.
» stable in color and no large amount of foam in the dye solution.

Contact person: Miss Jessie Geng
Email:jessie@xcwychem.com
Mobilephone/Whatsapp: +86-13503270825
---
Previous:
Sulphur Black BR 200%
Next:
Paper Pulp Dyestuff
---
Write your message here and send it to us
Products categories