Basic Violet 3
Product Detail
Product Tags
Basic violet 3 is the color index name of methyl violet 5BN, crystal violet, which is a basic dyes, with characteristics of high light fastness, bright color, strong coloring power, good transparency, fast coloring and good dyeing.
The main purpose of basic violet 3 is to dye textiles including cotton, silk, wool, linen with purple color. Basic violet 3 dye can balso be used as coloration of paper pulp, wood and ink.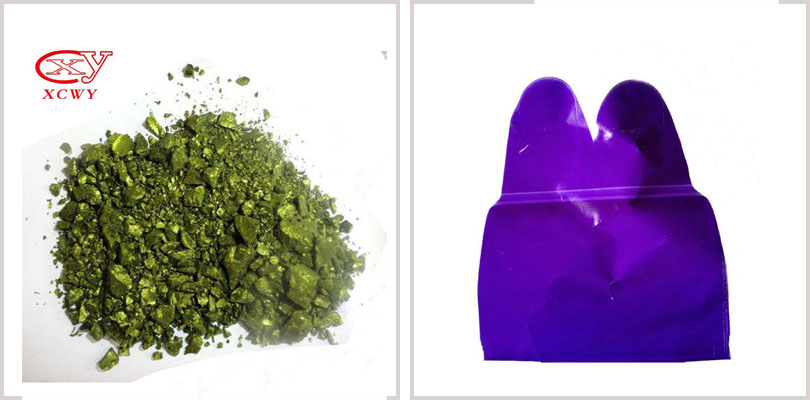 Basic Violet 3 Specification
»  Basic Dyes Name: Basic methyl violet crystals
»  Color Index: C.I.Basic violet 3
»  MF: C25H30CIN3
»  EINECS No.: 208-953-6  

» Sample: Free sample is available
» Usage: Paper Dyestuffs, Cotton Dyestuffs, Egg Trays Dyestuffs, Mosquito Coil Dyestuffs
Basic Violet 3 Basic Information
Basic Information

Product Name

Methyl Violet Crystals

Colour Index 

C.I. Basic violet 3

Colour Index No.

42555

CAS No.

548-62-9

Specification

Shade

Similar With Standard

Appearance

Green crystals or powder

        Moisture %≤

1.5

Insoluble Matter %≤

0.3

Properties

Very soluble in water and alcohol
Protective measures of basic violet 3
1. Engineering control of airtight system and ventilation
2. Fire and explosion prevention measures: No contact with flammable liquids. Fire fighting and fire fighting methods: use water spray, carbon dioxide, dry powder and suitable foam extinguishing agent.
3. The basic violet 3 should be stored in a cool and ventilated room. Store separately from oxidant.
4. Personal protective measures sucking protection: ventilation, partial exhaust. Skin protection: Wear protective gloves and protective clothing. Eye protection: wear safety goggles. Food protection: Do not eat, drink or smoke while working.

Contact person: Miss Jessie Geng
Email:jessie@xcwychem.com
Mobilephone/Whatsapp: +86-13503270825
---
Previous:
Rhodamine B
Next:
Basic Blue 11
---
Write your message here and send it to us
Products categories