Solvent Red 23
Product Detail
Product Tags
Crude quality solvent red 23 is a red powder, it is a metal complex transparent red dyes.
Solvent red 23 dye has good transparency, high dyeing power, bright color, bright tone, complete chromatography and excellent heat and light resistance.
Solvent red dyes are widely used and closely related to people's lives. It is mainly used for fuel oil coloration, coloring of plastics, plexiglass and synthetic fiber pulp (most of which are made into masterbatches first), etc. Some kinds of solvent dyes have strong fluorescence, which can be used as fluorescent dyes or fluorescent pigments to produce colour fluorescent resins and color fluorescent coatings. They can also be used in high-tech fields such as laser technology, solar collectors, chemical and biochemical analysis, metal scratches and so on. Related to our daily life, such as plastic, paint, ink, rubber, aluminium products, ink (including ink-jet printing ink), wooden furniture, shoe polish, leather jacket oil, daily chemical products, agricultural and chemical products, etc.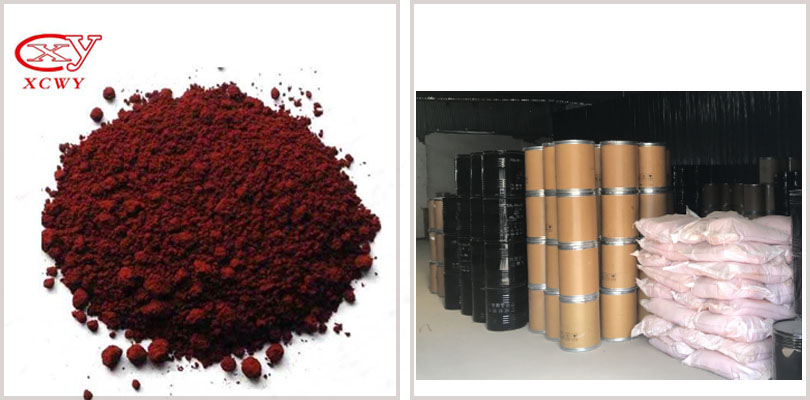 Solvent Red 23 Specification
» Solvent Dyes Name: Solvent Red 23
»  CAS No.: 85-86-9
»  EINECS: 201-638-4
»  Usage: Masterbatch dyestuff, Coating dyestuff, Printing ink dyestuff, Plastic dyestuff, Ball pen ink dyestuff
Solvent Red 23 Basic Information
Basic Information

Product Name

Solvent Red 23

Colour Index

Solvent Red 23

CAS No.

85-86-9

Specification

Shade

Similar With Standard

Density(g/cm3)

1.20

Appearance

Red Powder

Contact person: Miss Jessie Geng
Email:jessie@xcwychem.com
Mobilephone/Whatsapp: +86-13503270825
---
Previous:
Solvent Blue 70
Next:
Solvent Red 111
---
Write your message here and send it to us
Products categories