Water Based pigment color paste:
It is a kind of high concentration, multi-function and high dispersion water-based thick paste suspension, which is prepared from a single pigment variety, and is grinded with advanced equipment and excellent grinding aids. The fineness of the pigment is small and uniform, the coloring power is high, and the dispersion effect is strong.
Pigment Paste Features:
High pigment content, bright color, high color strength.

High storage stability, low viscosity.

Good weather resistance and chemical stability.

Free of heavy metals and other substances to the environment.

Small particle size and narrow distribution.
Cangzhou Xincheng Weiye can product both organic pigment powder and pigment paste which are used for flexographic ink, masterbatch, emulsion, paint and coating. Welcome your inquiry.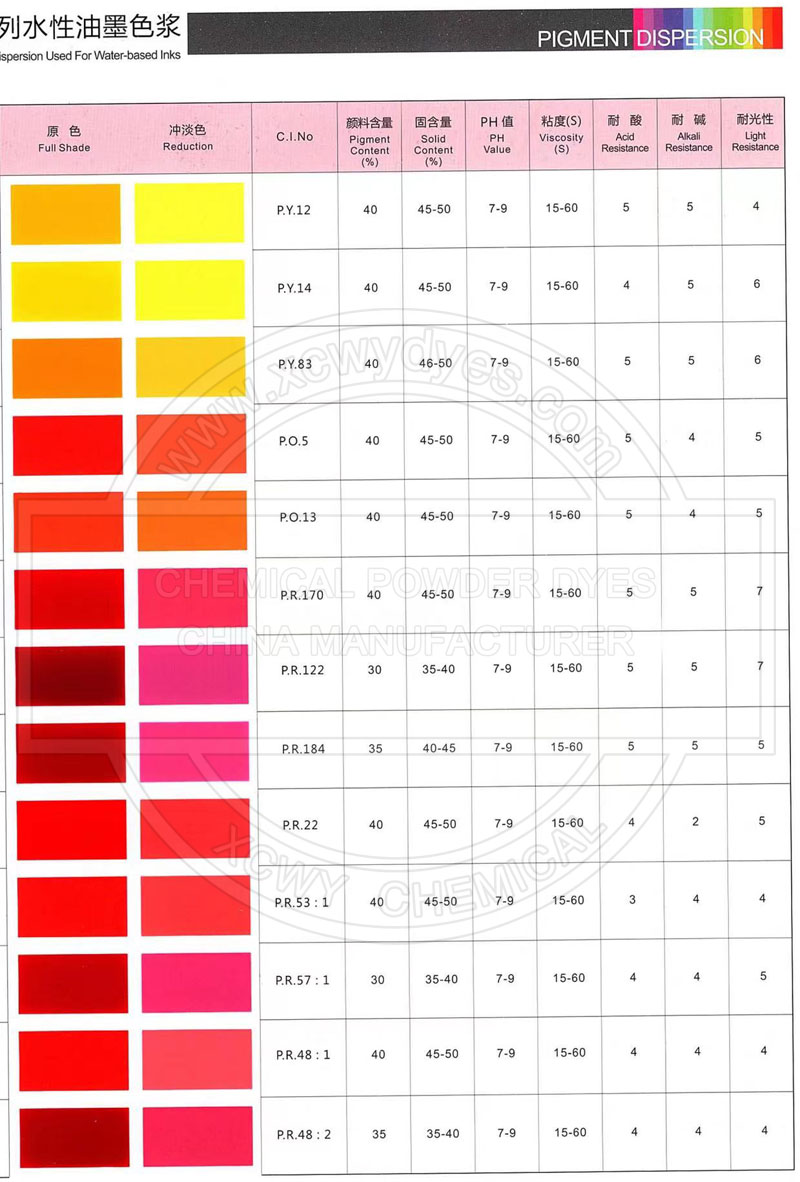 Contact person: Miss Jessie Geng
Email:jessie@xcwychem.com
Mobilephone/Whatsapp: +86-13503270825
---
Post time: Sep-18-2023