Solvent Blue 35 also named sudan blue II is a kind of transparent solvent dyes, also belong to plastic dyes.
Sovent blue 35, also known as transparent blue 2N, is dark blue powder, insoluble in water and soluble in organic solvents.
Our factory Cangzhou Xincheng Weiye Chemical Co., Ltd is producing solvent blue 35 for 27 years. Solvent blue 35 dye is widely used and closely related to people's life.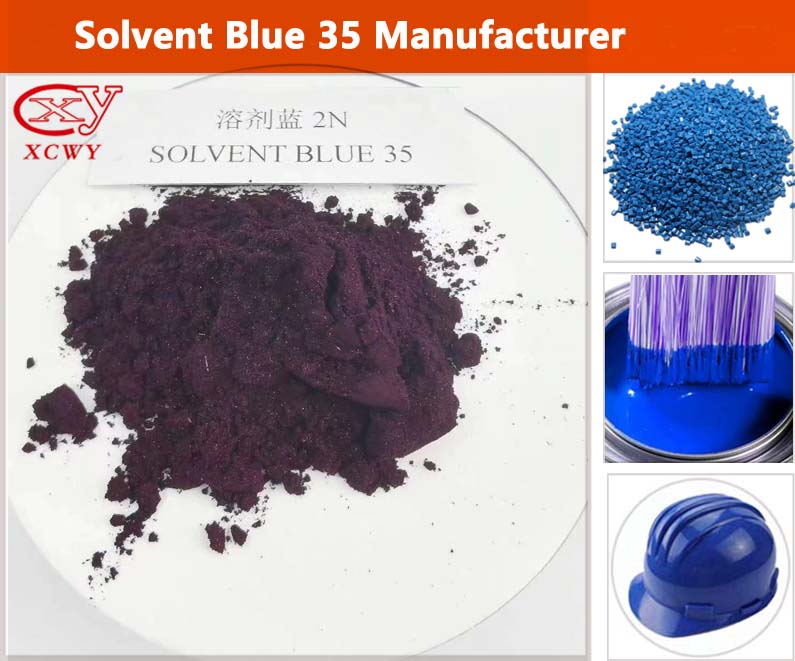 It is widely used for coloring various plastics and polyester fiber stock. It is suitable for coloring ABS, PC, HIPS, PMMS and other resins.
With excellent heat resistance and light resistance, solvent blue 35 can be colored on plastics with bright colors.

Contact person: Miss Jessie Geng
Email:jessie@xcwychem.com
Mobilephone/Whatsapp: +86-13503270825
---
Post time: Sep-22-2022