Product Name: Solvent Red 111
Other product name: Transparent Red GS, Disperse Red 9, 1- (methylamino) anthraquinone
CAS number: 82-38-2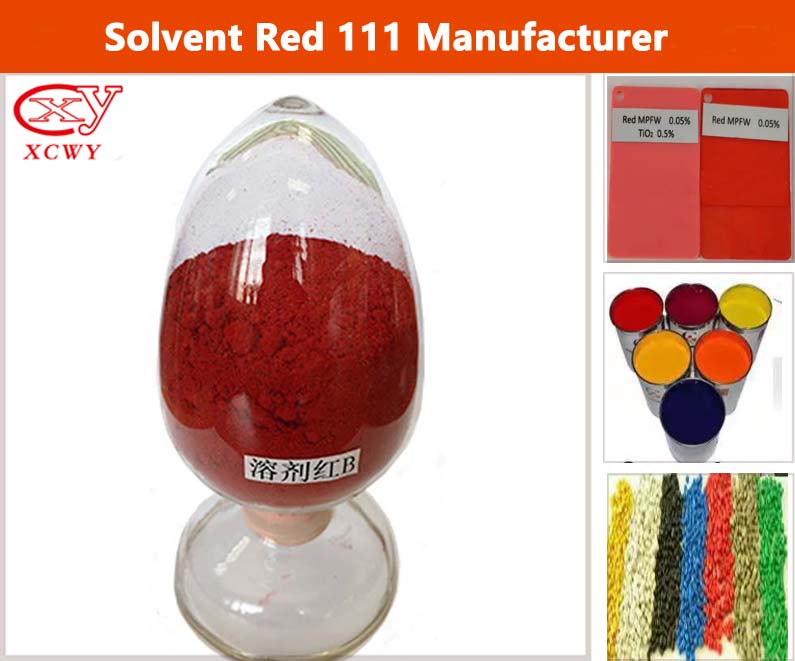 Product property
Red powder. Soluble in acetone, ethanol, ethylene glycol ether, and linseed oil. It is lightly soluble in benzene and carbon tetrachloride.
Solvent red 111 Main purpose
Transparent red GS is used for coloring various plastics, smoke bomb, oils, waxes, inks, etc. It is also an important intermediate for synthesizing dyes and organic pigments.
Except solvent red 111, Cangzhou Xincheng Weiye Chemical also produce other kinds of solvent dyes for smoke, such as solvent green 3, solveng yellow 114, solvent blue 35 and so on. If you are looking  for smoke dyes, welcome contact with us.

Contact person: Miss Jessie Geng
Email:jessie@xcwychem.com
Mobilephone/Whatsapp: +86-13503270825
---
Post time: May-06-2023