Acid rhodamine b CI acid red 52 is one kind of acid red dyes, it's soluble in water and the solution become fluorescent bright red.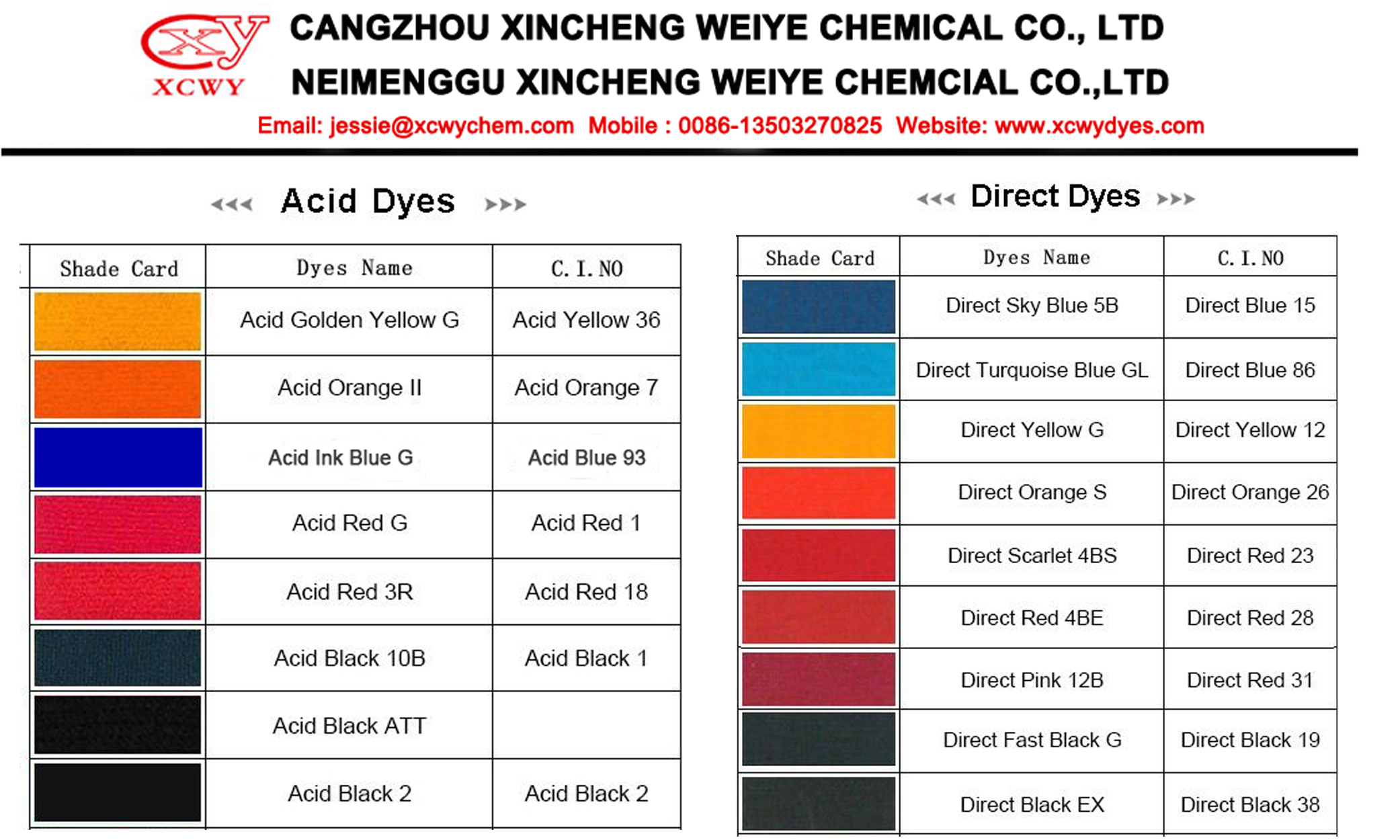 Acid rhodamine usage
Acid rhodamine B is mainly used for dyeing wool, silk, and nylon.
It can be used for printing wool and silk fabrics, as well as for dyeing leather.
Wool dyeing is carried out in a strong acid bath, with the pH value of the dyeing solution adjusted to 2-4, and the addition of sodium sulfate as a dyeing retarder can improve the levelness of the dyeing process.The high dyeing temperature is 90~100 ℃; Silk and nylon can be dyed in an acetic acid or formic acid bath.
Cangzhou Xincheng Weiye Chemical produce basic dyes, acid dyes, solvent dyes, direct dyes and sulphur black with relialbe quality and more competitive prices. Welcome your inquiry.

Contact person: Miss Jessie Geng
Email:jessie@xcwychem.com
Mobilephone/Whatsapp: +86-13503270825
---
Post time: Mar-29-2023