Cationic Dyes famous used for Acrylic Industry, also named Acrylic Fiber Dyes, which are widely used in the manufacturing of Blankets, Carpets, Knitting Goods, Decorative Fabrics, Fur Toys, Dress Materials, Sarees, etc.
These dyes are characterized by their strong tinctorial power, outstanding brightness and excellent fastness properties. Alsowe have successfully developed new series of Acrylanol Dyestuff for Wool / Acrylic& Cotton / Acrylic blends dyeing, and already got the relevant patent from the authority for both the dyestuff & the dyeing methods.
Pls refer below our shade card , more needed welcome contact.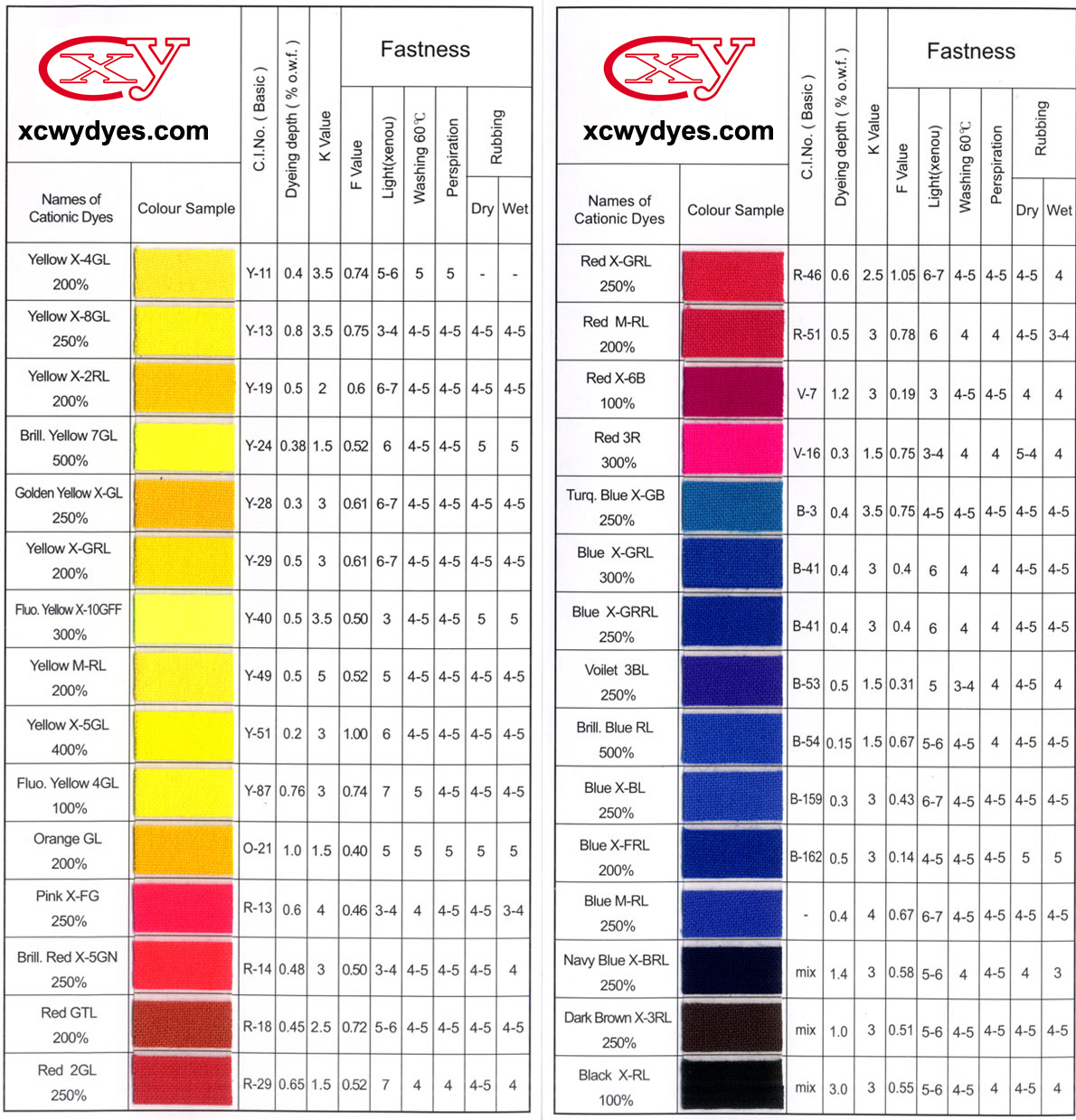 Contact person: Miss Jessie Geng
Email:jessie@xcwychem.com
Mobilephone/Whatsapp: +86-13503270825
---
Post time: Nov-07-2023