We are Cangzhou Xincheng Weiye Chemical Co., Ltd, a leading manufacturer of solvent dyes. With a history spanning 28 years, we have become a reputable and reliable name in the industry. Our primary focus is on producing high-quality solvent orange 62, which has garnered considerable praise from our customers.
Regarding solvent orange 62, it is a widely used dyes in various applications, including paints, inks, and plastics. Our team of experienced professionals ensures strict quality control measures throughout the production process to guarantee consistent and reliable performance. We use only the finest raw materials and employ advanced technology to achieve the desired color strength and stability. Additionally, all our products comply with stringent industry standards and regulations.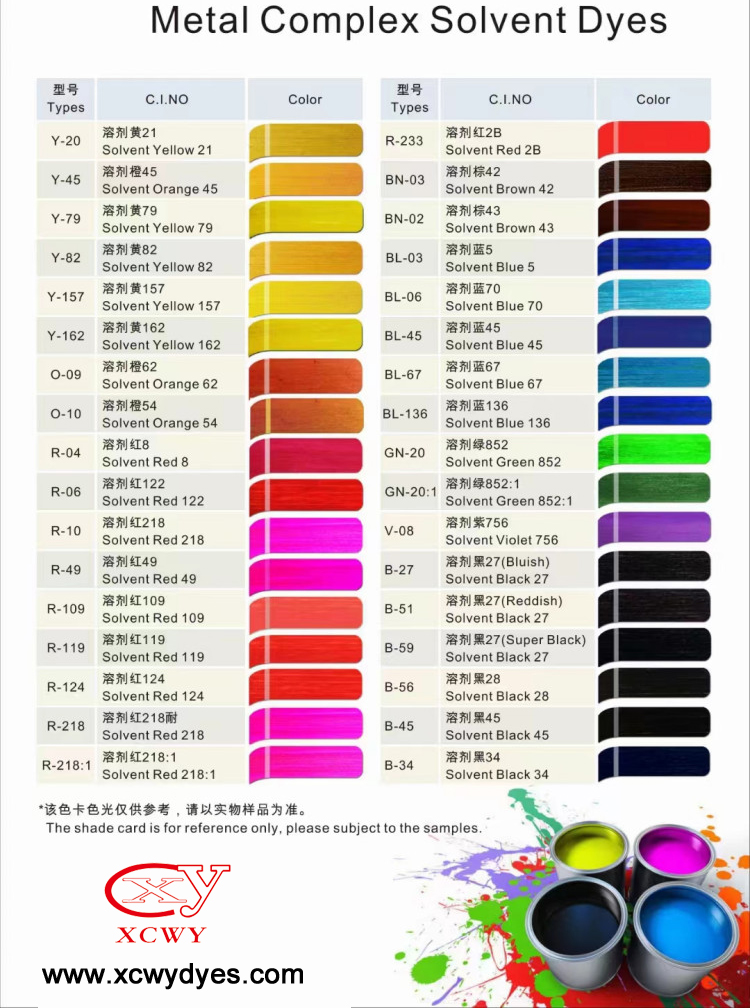 Cangzhou Xincheng Weiye Chemical Co., Ltd is dedicated to delivering high-quality solvent orange 62 and maintaining a high level of transparency in our operations. We value our customers and strive to establish strong and mutually beneficial partnerships. If you are interested in solvent orange 62 or other solvent dyes like solvent yellow 82, solvent blue 35, solvent red 49, solvent green 3 or solvent black 5. Welcome your inquiry.

Contact person: Miss Jessie Geng
Email:jessie@xcwychem.com
Mobilephone/Whatsapp: +86-13503270825
---
Post time: Nov-16-2023