Water soluble dye is dissolved in water directly without any mediums, and it can keep water clean, transparent, without any impurities and precipitates, in the meantime, it is fluorescent dye. Due to strong dyeing ability and easy operation, water soluble dyes are used for industry of paper, wood, textile and ink. Today we will introduce one kind of fluorescent green color solvent green 7.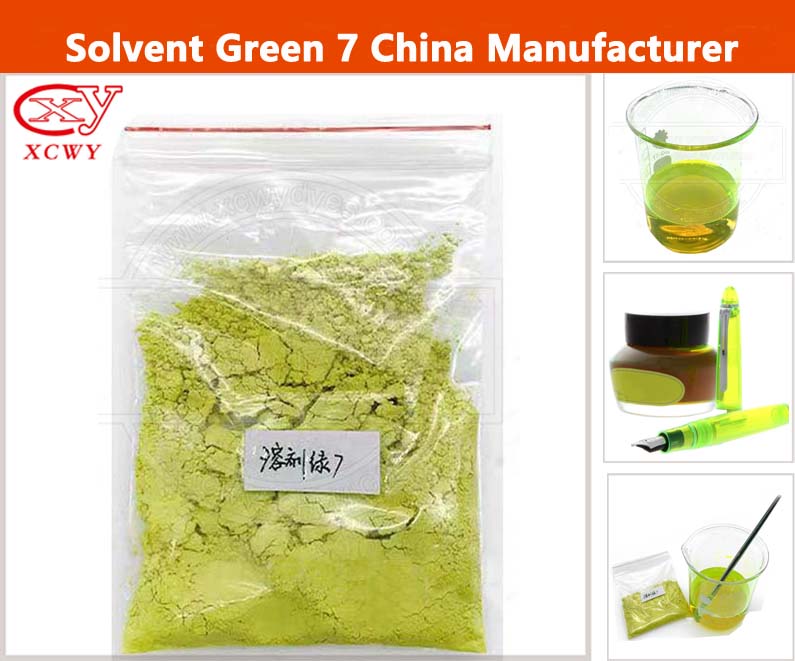 Solvent Green 7 CAS 6358-69-6 is one of water soluble dyes, it is widely used in fluorescent inks, fluorescent marker pen, aqueous ink, hand sanitizer, shampoo, soap, antifreeze, cutting fluid, water chest, aqueous materials, greases, lubricating oil, cosmetics, trace dye of water quality sysytem, trace dye of boiler system.
Our factory produce various kinds of water soluble dyes such as basic dyes, acid dyes, direct dyes etc. Welcome your inquiry.

Contact person: Miss Jessie Geng
Email:jessie@xcwychem.com
Mobilephone/Whatsapp: +86-13503270825
---
Post time: Sep-12-2023