A solvent dye is a dye soluble in organic solvents. It is usually used as a solution in an organic solvent. Solvent dyes are used to color organic solvents, hydrocarbon fuels, waxes, lubricants, plastics, & other hydrocarbon-based nonpolar materials. Fuel dyes are one use of solvent dyes. Their molecules are typically nonpolar or little polar, and they do not undergo ionization. They are insoluble in water.
Names of solvent dyes are often generic, of the scheme "solvent ", eg. Solvent Red 24, Solvent Red 26, Solvent Red 164, Solvent Yellow 124, Solvent Blue 35, etc. Red and yellow solvent dyes are often azo dyes, green and blue ones tend to be anthraquinone dyes.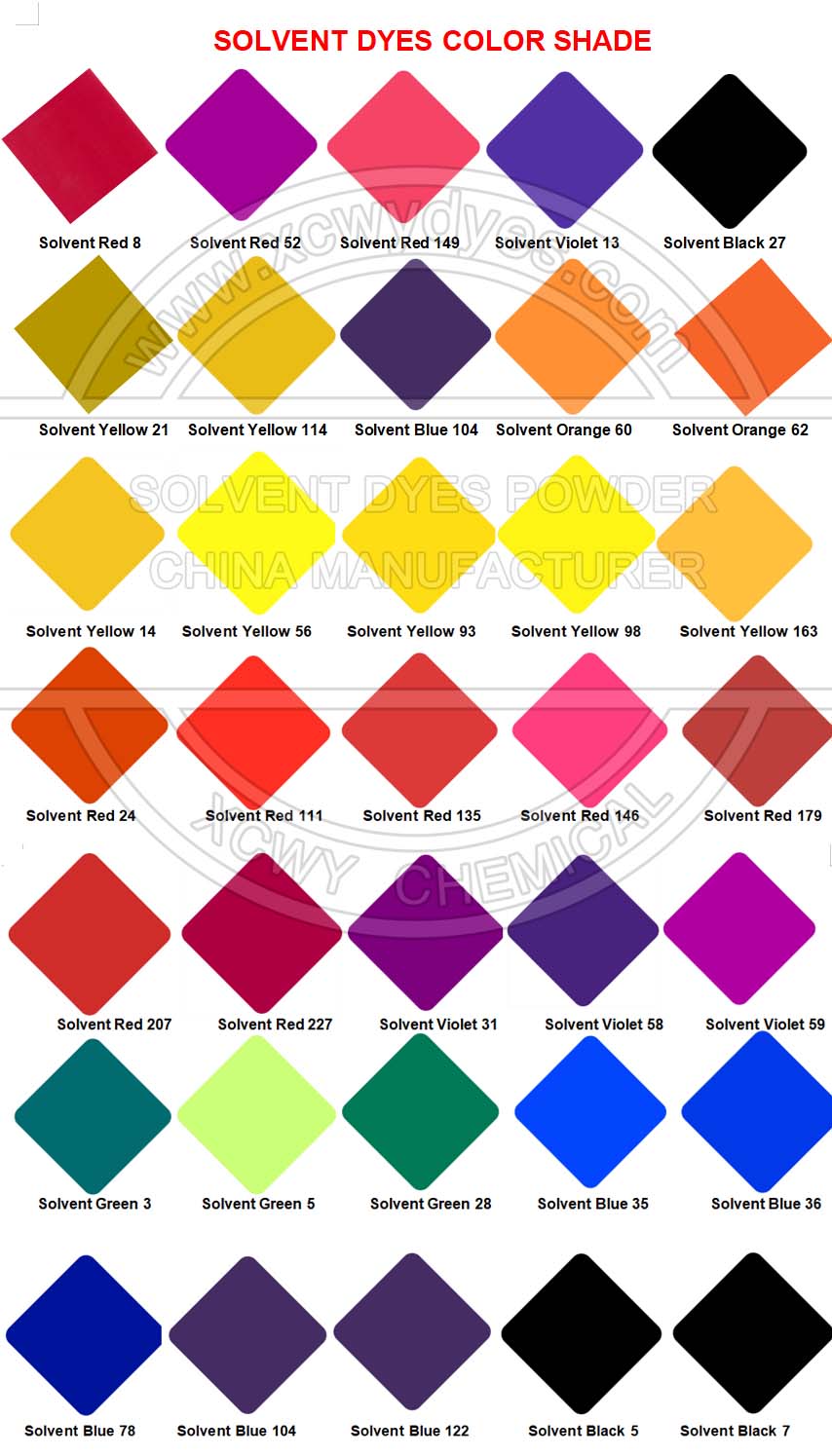 Our factory produce various kinds of solvent dyes for 28 years, including transparent solvent dyes, metal complex solvent dyes and fluorescent dyes with bright color and strong dyeing ability. Welcome your inquiry.

Contact person: Miss Jessie Geng
Email:jessie@xcwychem.com
Mobilephone/Whatsapp: +86-13503270825
---
Post time: Sep-07-2023