Cangzhou Xincheng Weiye Chemical Co., Ltd. specializes in the production and sales of dyes.
Production and business scope: direct dyes, reactive dyes, acid dyes, basic dyes, cationic dyes and various paper dyes.
The company has been established for28 years. Since its production, it has vigorously developed high-tech products and continuously applied new products and technologies to the papermaking, perfumery, leather, printing and dyeing industries to continuously meet the needs of industry development.
After several years of development, it has become one of the influential dye companies.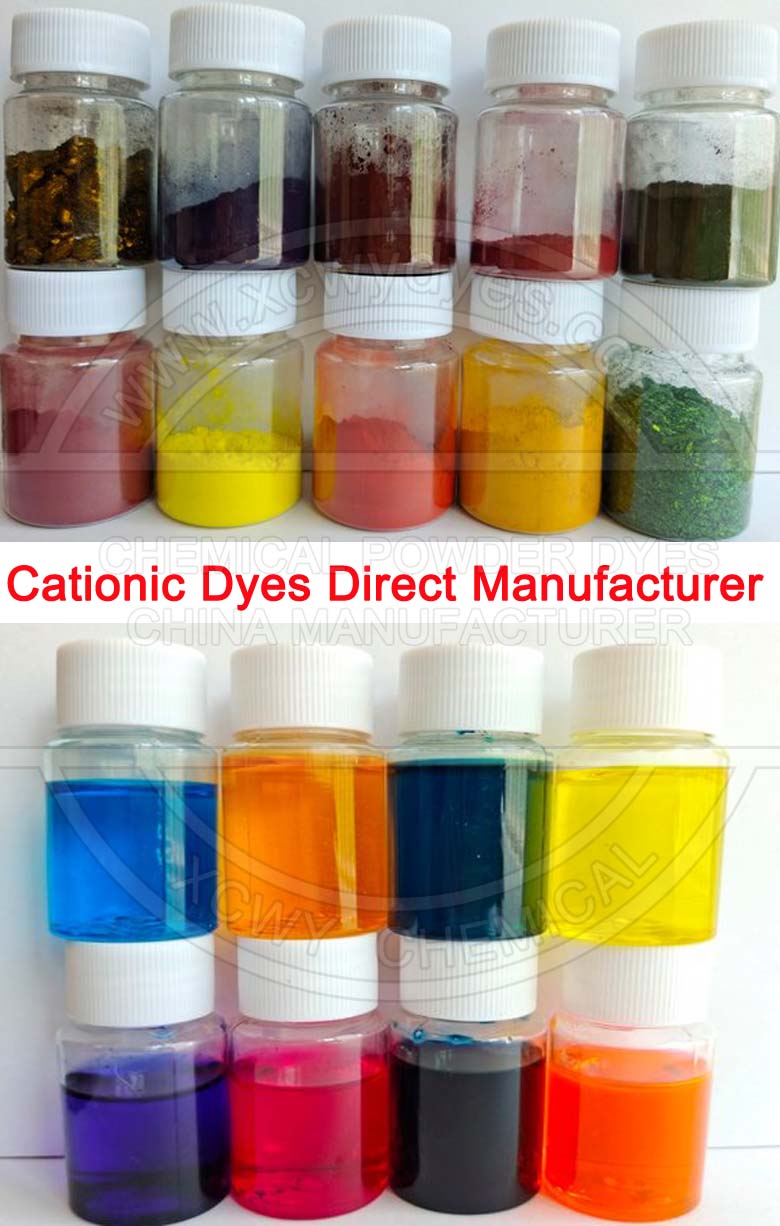 The cationic dyes we produce are one kind of textile dyes, also known as basic dyes. It is soluble in water is in a cationic state.
Cationic dyes can be dissolved in water and ionized in aqueous solution to generate dyes with positively charged colored ions.
Our cationic dyes include basic red 46, basic blue 3, basic yellow 28, basic blue 41, basic purple 16, and basic yellow 51.
They can be used for dyeing acrylic fiber, leather and paper, with high strength, bright color and good light fastness.

Contact person: Miss Jessie Geng
Email:jessie@xcwychem.com
Mobilephone/Whatsapp: +86-13503270825
---
Post time: Mar-15-2023