Cationic dyes mostly have bright color, and three primary colors can be used to dye various chromatograms. Most of the products are in powder form and are easily soluble in water. Acetic acid and alcohol can accelerate dye wetting, and heating can help dissolve them. The solubility of dyes varies greatly, so it is important to completely dissolve them before dyeing.
The strength of cationic dyes is relatively high, including 200%, 250%, 400%, and 500%. Due to high strength, low consumption, and accurate weighing requirements. Different grades of dyes with the same structure, sometimes produce very different shades. Therefore, when changing the brand and batch number of a dye variety, a comparative test of strength and shade should be conducted first.
Cangzhou Xincheng Weiye Chemical produce cationic dyes for 28 years with reliable quality and high color strength. Our products include basic red 46, basic red 14, basic red 18,basic yellow 28, basic yellow 40, basic blue 3, basic violet 16.Welcome your inquiry.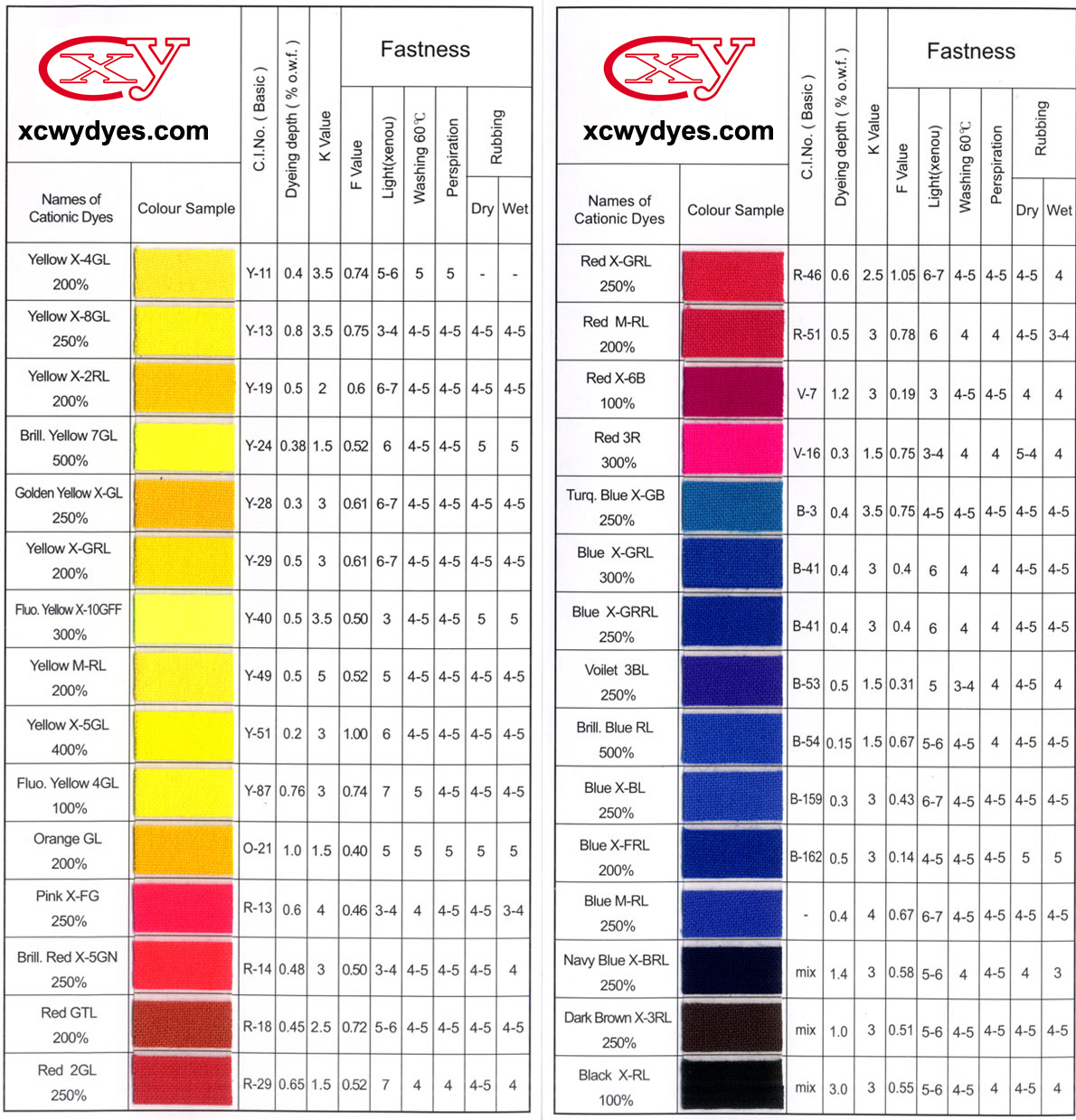 Contact person: Miss Jessie Geng
Email:jessie@xcwychem.com
Mobilephone/Whatsapp: +86-13503270825
---
Post time: Mar-21-2023