Cangzhou Xincheng Weiye Chemical is a private joint-stock fine chemical company with a sound management system. Our factory is focusing onr research and development, production and sales of various basic dyes.
Basic dyes, also known as salt-based dyes. It is a dye that can dissociate into cationic pigment in aqueous solution, so it is classified as cationic dye. Basic dyes is widely used for coloring stationery, paper and making lakes with features of bright color shade and strong coloring power.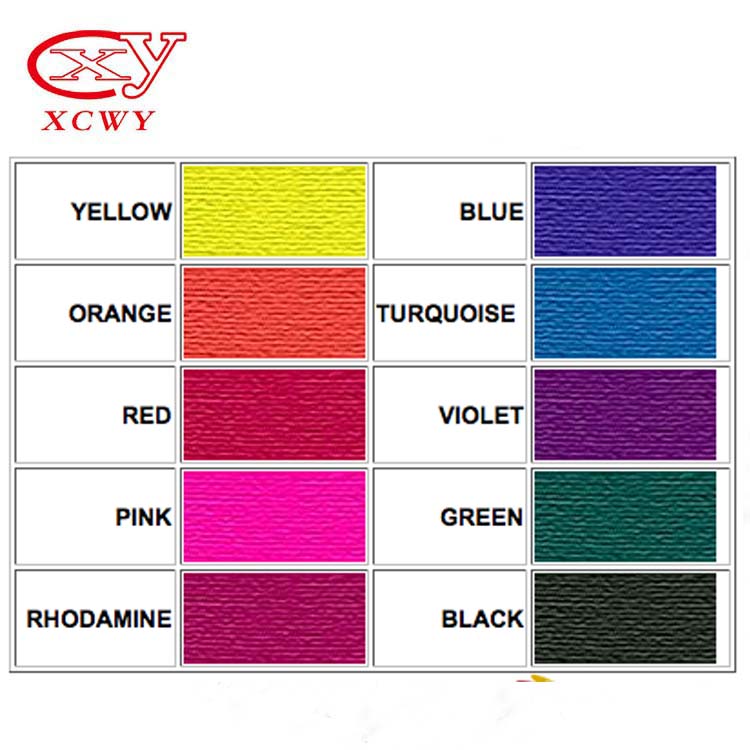 Our basic dyes list
310 Rhodamine b dye
315 Magenta 100%
312 Malachite Green
304 Methyl Violet
323 Basic auramine
Basic victoria blue
Basic bismark brown
So far our basic dyes have been exported to Pakistan, Bangladesh, Vietnam, Korea, Indonesia, Brazil, Mexico, Russia, Afghanistan etc. Welcomer your inquiry for latest market information.

Contact person: Miss Jessie Geng
Email:jessie@xcwychem.com
Mobilephone/Whatsapp: +86-13503270825
---
Post time: Sep-23-2021