With the increasing of paper egg trays in the market, colorful paper egg trays are more and more popular. 
There is the demand, then there is supply. Egg trays plant are planning to use colorful paper egg trays to attract customers's requirement. 
However, which kind of dyes is suitable to dye paper egg trays? Where to buy egg trays dyes?
How to use the minimum cost to get the best dyeing effect? These questions will make the boss of paper egg trays plant confused.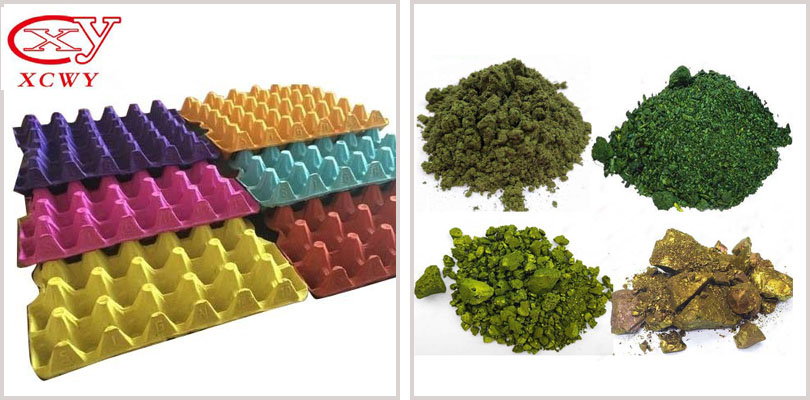 Cangzhou Xincheng Weiye Chemical is the professional manufacturer of paper egg trays in China. So far, we are supplying dyes to dozes of egg carton plants.
The colors includes pink red, violet, green, yellow, blue. Even you don't have experience, we can give you professional instructions to help you. 
Established in 1995, our factory is specialized in producing basic dyes, acid dyes, sulphur black, direct dyes and solvent dyes. The products includes Rhodamine B, Sulphur black 1, Acid orange II, Direct Yellow G, Solvent Red 49, Direct Turquoise Blue, Malachite Green crystals. They are widely used for coloration of wood, paper, cotton, wool, silk, plastic, paint, pigment. Welcome your inquiry and visit our factory.

Contact person: Miss Jessie Geng
Email:jessie@xcwychem.com
Mobilephone/Whatsapp: +86-13503270825
---
Post time: Aug-15-2019