Solvent blue 35, also named transparent blue 2N, is a plastic colorant.
The appearance of Solvent Blue 35 is a dark blue powder, CAS number: 17354-14-2 Molecular formula: C22H26N2O2 Molecular weight: 350.45; Melting point: 120-122 °C (lit.). Solvent blue 35 colorant is insoluble in water, easily soluble in organic solvents, strong in coloring power and bright in color. It has gradually been widely used by customers in various regions to color all kinds of plastics and the coloring of polyester fibers; a variety of plastics, polyesters and fibers Coloring before spinning; solvent dyes is more suitable for coloring of ABS, PC, HIPS, PMMS and other resins.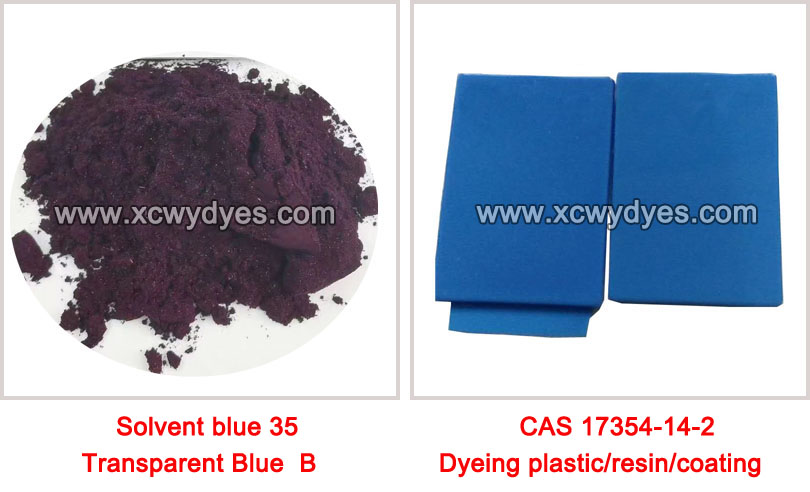 Our company-Cangzhou Xincheng Weiye focus on produce solvent dyes for over 26 years.
Our solvent dyes ranges:
* Solvent red 24/25/49/135/218
* Solvent blue 35/36/70
* Solvent yellow 14/114
Any inquiry, welcome conatct with us.

Contact person: Miss Jessie Geng
Email:jessie@xcwychem.com
Mobilephone/Whatsapp: +86-13503270825
---
Post time: Feb-19-2021