In China, the Covid-2019 has controlled well and all industries have been in normal.
However Europe and America epidemic become very serious.
Many factories have already closed and people stay at home.
Seems the whold world market paused suddently.
Due to this virus effect, demand for crude oil is decreasing every day. Thus, the price of crude oil become rapidly down.
Some clients will feel dyestuff will also go down due to raw material down.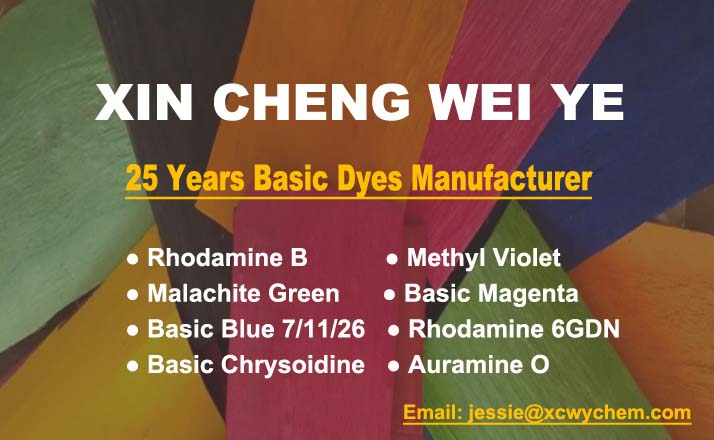 In the short term, the dyes prices relatively stable and will not decline significantly, after all, China's production environment is limited.
Affected by the virus, domestic production is also abnormal, and India has recently closed for 21 days.
If the shutdown continues, the entire supply of dyes will be affected
As for coming months how it will going, it depends on supply and demand and production conditions at that time.
We are professional manufacturer of Rhodamine B dye, Sulphur Black, Basic Dyes and Acid Dyes. Welcome contact with us for more market information.

Contact person: Miss Jessie Geng
Email:jessie@xcwychem.com
Mobilephone/Whatsapp: +86-13503270825
---
Post time: Apr-07-2020