Basic rhodamine B is a kind of powder basic dyes, which is widely used for paper making, incense stick dyeing, even cosmetics making. 
Rhodamine B has appearance of shinning fluffy green powder. The higher the quality is, the deeper the color it will be.
In recent three years, due to China environment protection policy, rhodamine b production is limited even stop. As a result, the price is increasing all the time. Most buyers start to reduce the consumption.
Good news that basic rhodamine b price reduced than First half year of 2019 currently. Maybe someone will think it will continue to reduce, as the largest manufacturer of basic rhodamine b in China, we can tell you the price will be stable and will not reduce again. With China winter coming, the production will be limited again. Therefore, it is the best purchasing time if you want to buy rhodamine b.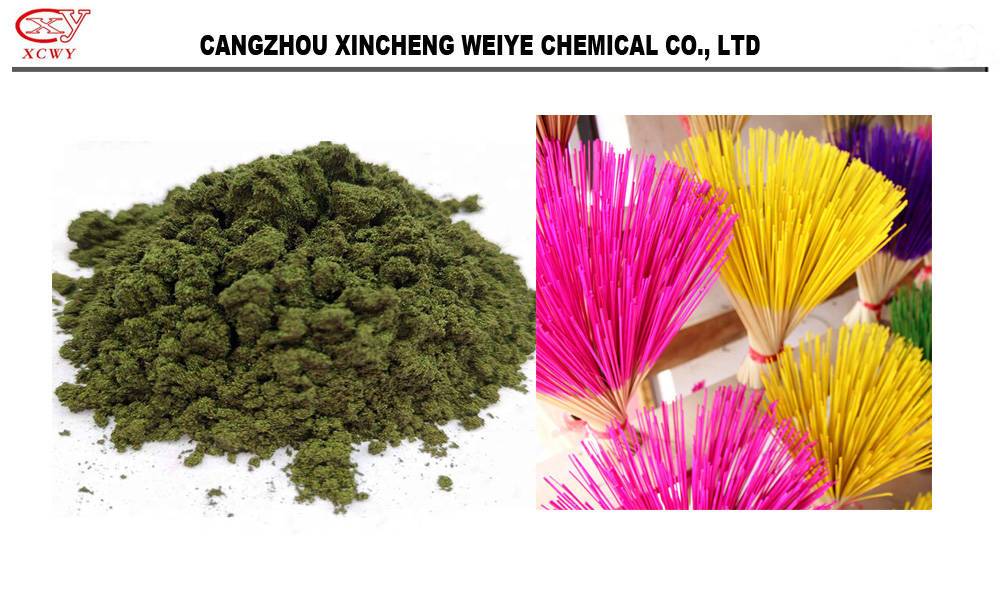 Cangzhou Xincheng Weiye Chemical is one of the leading basic dyes manufacturer in China, including rhodamine b, methyl violet crystals, malachite green crystals, auramine O, methylene blue, basic victoria BO ans so on.
Welcome your inquiry or visit our factory at any time.

Contact person: Miss Jessie Geng
Email:jessie@xcwychem.com
Mobilephone/Whatsapp: +86-13503270825
---
Post time: Nov-06-2019