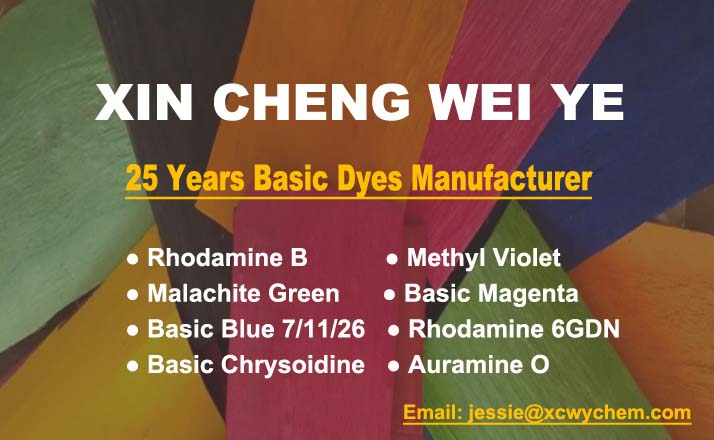 The year 2020 Spring Festival Holiday is much longer than usual due to coronavirus. Fortunately, under the strict control of China government, this sudden event has been controlled well. Currently China factories in different industry has been resume production gradually.
After this longer holiday, raw material supply become very shortage including basic dyes, this most likely lead to the basic dyes prices rising. Plus many news orders coming, the production schedule will be much tight.
If you are the basic dyes importer, especially regularly imported from China. Cangzhou Xincheng Weiye Chemical suggest you make purchase plan earlier to get the best price and fastest delivery date of basic dyes including Rhodamine B dye, malachite green dye, methyl violet, auramine O, basic blue 7, basic blue 11, basic blue 26 etc.
We are always ready here to provide you the latest market information. Welcome your inquiry.

Contact person: Miss Jessie Geng
Email:jessie@xcwychem.com
Mobilephone/Whatsapp: +86-13503270825
---
Post time: Feb-15-2020