Sulphur Bordeaux 3B
Product Detail
Product Tags
Sulphur Bordeaux 3B CAS: 1327-85-1 has appearance of purplish brown powder. It is soluble in sodium sulfide solution with reddish brown to brown.
Sulphur Bordeaux 3B is dark blue purple in concentrated sulfuric acid and brown precipitate after dilution; it is yellow brown in alkaline sodium sulfate solution and returns to normal color light after oxidation.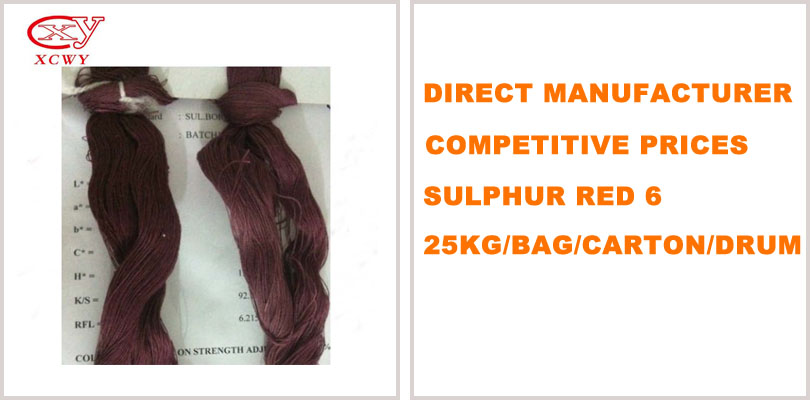 Sulphur Bordeaux 3B Information
Basic Information

Product Name

Sulphur Bordeaux 3B

Colour Index 

C.I. sulphur red 6

CAS No.

1327-85-1

Specification

Shade

Similar With Standard

           Strength

100%

Appearance

Brown uniform powder

Properties

Insoluble in water
Usage
Sulphur Bordeaux 3B is mainly used for the dyeing of cotton, hemp, viscose fiber, vinylon and their fabrics, as well as for the dyeing of various brown colors with red light.
XCWY Chemical sulphur dyes are specially used for coloring of cotton, especially our sulphur black has very good reputation. Welcome your inquiry.

Contact person: Miss Jessie Geng
Email:jessie@xcwychem.com
Mobilephone/Whatsapp: +86-13503270825
---
Previous:
Sulphur Blue CV
Next:
Sulphur Yellow GC
---
Write your message here and send it to us
Products categories