Rhodamine B
Product Detail
Product Tags
The basic rhodamine b in paper dyestuffs, also called Rhodamine B, is a kind of shinning dark green powder. It is soluble in rose-red solution, bright and beautiful, and fluorescent when diluted. It is mainly used for coloring paper and cosmetics, and also for making color lakes and dyeing silk.
After soluble in water and alcohol, the Rhodamine B is pink red color with blueish tone. It is yellow-brown in concentrated sulfuric acid with strong green fluorescence, scarlet after dilution, then blue-red to orange.
Rhodamine B is mainly used for waxed paper, typewriting paper, glossy paper, etc. in papermaking industry. It reacts with phosphotungstic copper acid to form precipitation, which can be used to make paints and painting pigments. It can also be used for dyeing linen, wheat straw and leather products.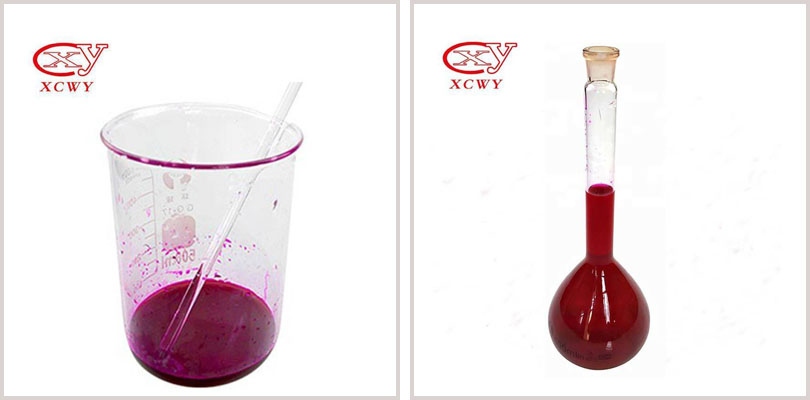 Rhodamine B Dye Specification
»  Dye Name: Basic rhodamine B
»  Dye Type: Basic dyes
»  Colour Index: Basic violet 10(45170)
»  CAS No.: 81-88-9
»  Packing: 25kg net weight per iron drum, bag or carton box.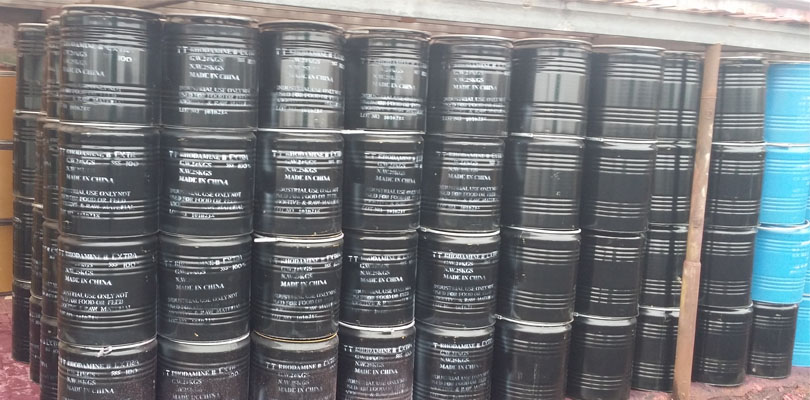 Rhodamine B Basic Information
Basic Information

Product Name

Basic Rhodamine B

Colour Index

C.I. Basic Violet 10

CAS No.

81-88-9

Specification

Shade

Similar With Standard

           Strength

 100%

Appearance

Shinning Green Crystals or Powder

        Moisture %≤

1.0

Insoluble Matter %≤

 0.5

Properties

Very soluble in water and alcohol
What should we pay attention to when we choose Rhodamine B?
» Choose suitable Rhodamine B as per the dyed material.
» For different application like paper, wood, firework, silk, we should choose suitable quality to get the best dyeing effect with the minimum cost.
» Except the Rhodamine B shade and fastness, we should also control the purchasing cost.
» If mixing is needed, we should also consider Rhodamine B component, solubility, dyeing rate and fastness

Contact person: Miss Jessie Geng
Email:jessie@xcwychem.com
Mobilephone/Whatsapp: +86-13503270825
---
Previous:
Crystal Violet Dye
Next:
Basic Violet 3
---
Write your message here and send it to us