In the current denim production plant, the most widely used dye is indigo blue, second one is sulphur black. According to the prediction of relevant experts, in the near future, black will become another popular trend among jeans. With the application of special production technology (such as mercerizing), the denim dyed with sulphur black dye has a unique style after washing and stone grinding, and will eventually share the market with the indigo denim dyes.
The appearance of sulfur black is shiny black crystal, which can not be dissolved in water and alcohol. The results show that all the dyes fade in sodium hypochlorite solution. Sulphur black has two shade: bluish and reddish. You can choose dyes according to customers' requirements, or you can choose anti brittle sulfur black dyes.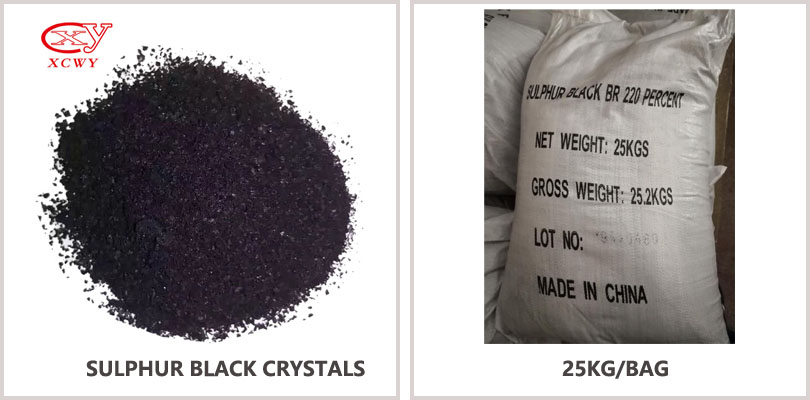 Xincheng Weiye Chemical is specizlizing producing sulphur black BR for over 25 years. Quality is available from 100%-240% with appearance of shinning crystals, which is widely used for denim/jeans dyeing. 
If you are looking for sulphur black, please contact with us. We can give you more suggestions.

Contact person: Miss Jessie Geng
Email:jessie@xcwychem.com
Mobilephone/Whatsapp: +86-13503270825
---
Post time: Dec-11-2019