The jeans made of Sulphur Black BR are very popular among young and middle-aged people because of their rough and unique style. The dyeing equipment we adopt adopts the method of continuous dyeing by warp axes, and the production process is relatively mature. Sulphur Black BR is insoluble in water, but it can be reduced to dark color in sodium sulfide solution and dissolved. The leuco body can dye cellulose fibers and complete the dyeing process. The properties of sulfur dyes are similar to those of direct and VAT dyes.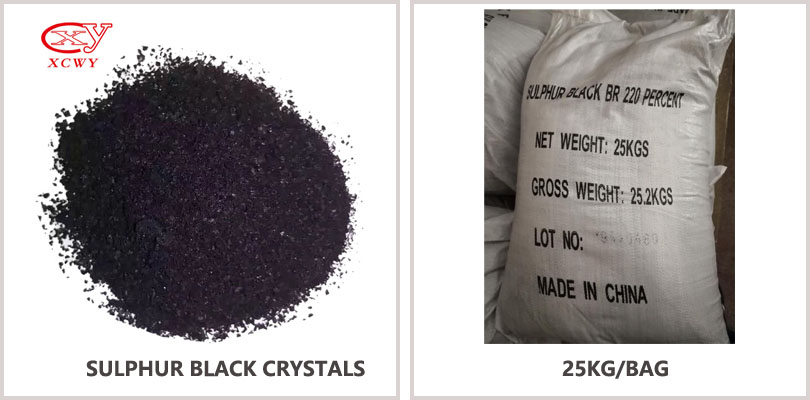 Sodium sulfide,the reducing agent of Sulphur Black BR, has weak reducibility, so sulfur black dye is not easy to produce reductive phenomenon. At the same time, Sulphur Black BR is relatively stable at high temperature. When black sulphur dyes are reduced and dissolved with sodium sulfide, thiophenol is formed and dissolved into sodium sulfide.
The dyeing solution of sulphur dyes reduced by sodium sulfide is not stable enough. Sulfur black dyes only need to be washed thoroughly to remove the residual sodium sulfide on the fabric and can be oxidized by air. The amount of sodium sulfide used for reducing and dissolving sulphur black br can not be accurately calculated. If the amount of sodium sulfide is too less, the reduction dissolution of dyes is incomplete, dyeing is uneven, wichi will cause waste of dyes. However, if the amount is too much, it will produce stripping effect, and the dyestuff will be stripped again.
---
Post time: Jun-19-2019