Basic Rhodamine, also known as basic rhodamine b, basic rhodamine pink red (diluted commercial name), basic fluorescent red 8B, rhodamine B. Dye Index No. C. I. BASIC VIOLET 10 (45170).
The basic rhodamine B is condensed by phthalic anhydride after adding sulfuric acid to M-hydroxy diethylaniline, dissolved in sulfuric acid after alkali fusion, then crystallized by adding hydrochloric acid, and then dried.
The appearance of basic rhodamine b is bright green, shiny and small crystalline powder. Very easily soluble in water and alcohol (blue-red shade solution with strong fluorescence), soluble in fibrinolysin, slightly soluble in acetone. When soluble in sulphuric acid, the shade is yellow brown, it has strong green fluorescence. When diluted, it turns bright red to blue-light red and orange. When soluble in nitric acid, the rhodamine b is golden. The aqueous solution of sodium hydroxide was heated to form rose-red villus precipitation and separated by fine green crystallization with hydrochloric acid.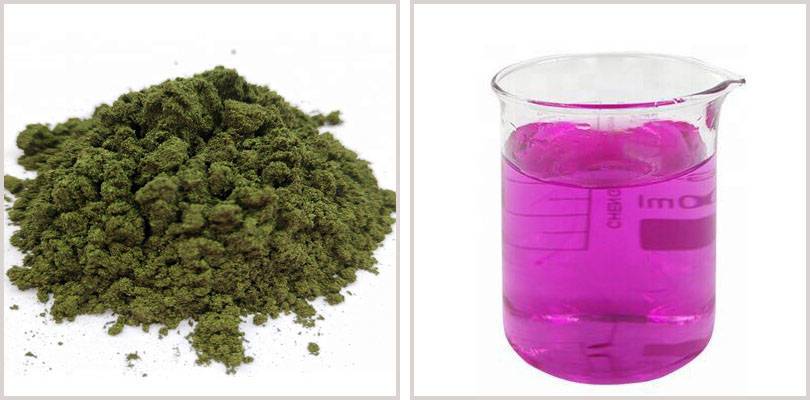 The standard strength of basic rhodamine B is 100%, and the impurity content is not more than 1%. When rhodamine b is used for acrylic dyeing, the color and shade are stable when PH is 2.5-5.5, and dyeing is carried out in acetic acid bath. When using it for dyeing cotton fibers with tannin mordant, its fastness is very poor. Basic rhodamine B is mainly used for papermaking industry including waxed paper, typewriting paper, glossy paper, etc. It reacts with phosphotungstic copper acid to form precipitation, which can be used to make paints and painting pigments. It can also be used for dyeing hemp, wheat straw and leather products.
Then where to buy best quality rhodamine b?
Cangzhou Xincheng Weiye is the professional manufacturer of basic dyes, acid dyes, direct dyes and solvent dyes since 1995, especially for basic rhodamine B. Our factory can produce from the raw material to Rhodamine b to its related products, such as acid rhodamine b, rhodamine base, rhodamine 6gdn and so on.
As the real manufacturer, we usually suggest customers to choose higher quality, because the dosage will be less. Although the higher quality cost is high, the total production cost is less.
If you are looking for basic rhodamine B 540%, please email us at jessie@xcwychem.com to know more details and prices.
---
Post time: Mar-05-2019