Sulphur black is a kind of black crystal sulphur dyes. It's insoluble in water and ethanol. In hydrochloric acid solution, it is green and black precipitate; in sodium hydroxide solution, it is blue; in concentrated sulfuric acid, it is slightly dissolved when it is cold, it is dark green and blue when it is hot, and it is black and blue when it is heated continuously, and Sulfur black is green and blue precipitate after dilution.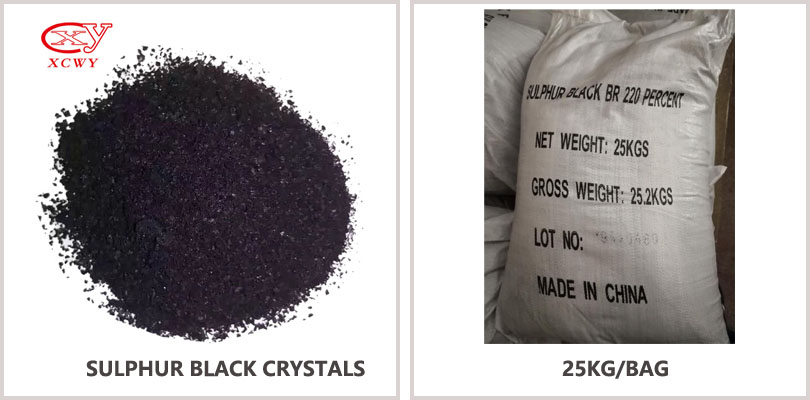 Sulfur black dye is used for dyeing cotton, hemp, viscose and their fabrics. It is mainly used to dye cotton, with good dye uptake and levelness. It is suitable for dip dyeing, roll dyeing and pad dyeing. Vinylon can also be dyed, but it can't be dyed black. Sulfur black can be dyed black with vulcanized reducing black CLG.
Best manufacturer of sulfur black dye in China-Cangzhou Xincheng Weiye Chemical is focusing in producing various kinds of sulphur black br from quality 100% to 240%.
With 25 years experience, we are very experienced for sulphur black market and usage method. Welcome your inquiry and visit our factory.

Contact person: Miss Jessie Geng
Email:jessie@xcwychem.com
Mobilephone/Whatsapp: +86-13503270825
---
Post time: Jan-07-2020