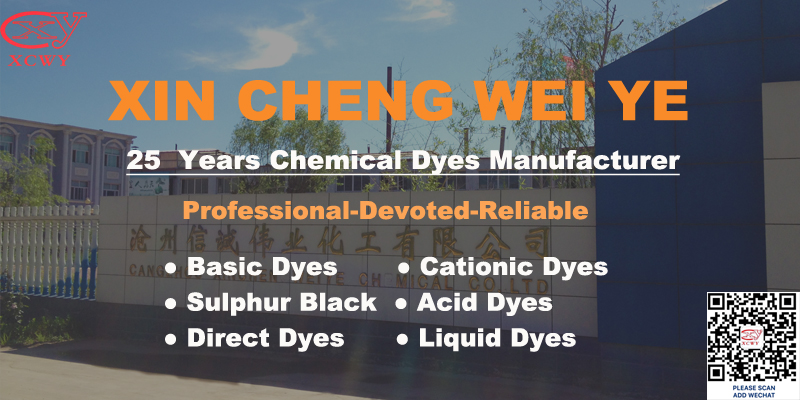 The 6th Color & Chem Expro in Lahore, Pakistan is going to be held from 29, February to 01 March 2020. With confirming booth No. B45, our company, Cangzhou Xincheng Weiye Chemical has arranged everything. 
However, due to coronavirus, most of China companies are not able to attend the Lahore exhibition in time. Thus, this exhibition has been postponed to July.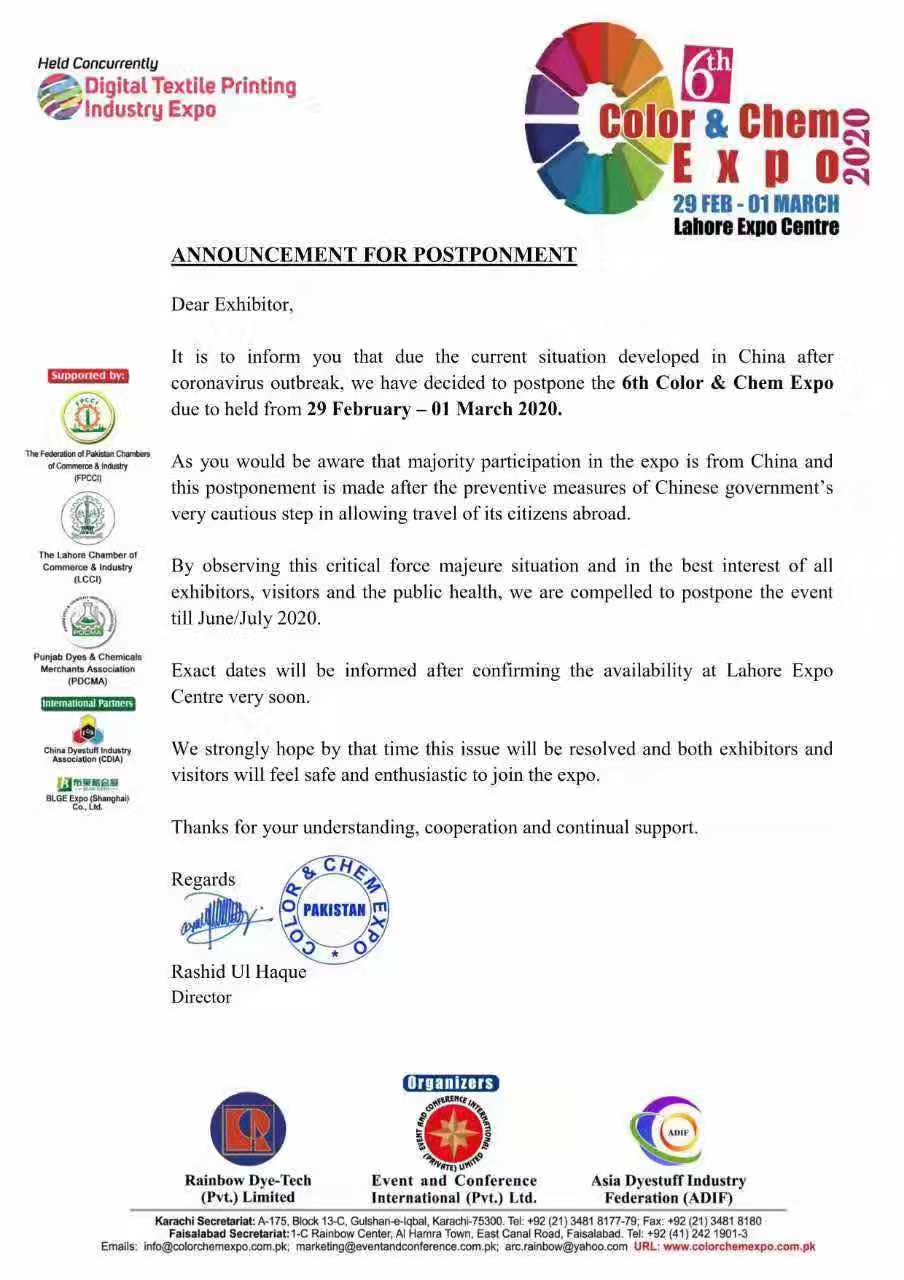 As a 25 years manufacturer of Rhodamine B dye in China, our company is taking most active actions to communicate with all of our customers. No worried about delivery time, no worried about sample test, no worried about Basic Rhodamine B price. Our sales department is ready to update latest prices at any time and help you place order at the most favourable price. Once we back work, we will work overtime to production dyes to make up the lost time.
Cangzhou Xincheng is an old facoty, not only produce Rhodamine B 500, our other basic dyes like malachite green, methyl violet crystal, basic blue and sulphur black are very advantageous.
Any more market information and inquiry, welcome here.

Contact person: Miss Jessie Geng
Email:jessie@xcwychem.com
Mobilephone/Whatsapp: +86-13503270825
---
Post time: Feb-12-2020