Ink Blue G
Product Detail
Product Tags
Ink blue G produced by XCWY is very easy to dissolve in cold water and hot water (blue solution), which is a dark blue powder.
Ink blue G is mainly used for making pure blue and blue-black ink. It can also be used to make printing ink. It can also be used as a colorant for silk, cotton and leather, or as an indicator.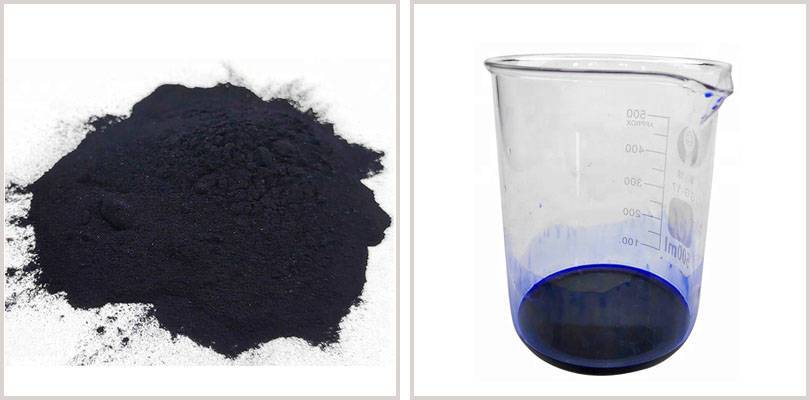 Ink Blue G Specification
» Acid Dye Name: Ink blue G/Acid ink blue G
» Colour Index: C.I. Acid blue 93 (42780)
» CAS No.: 28983-56-4

»Type: Acid dyes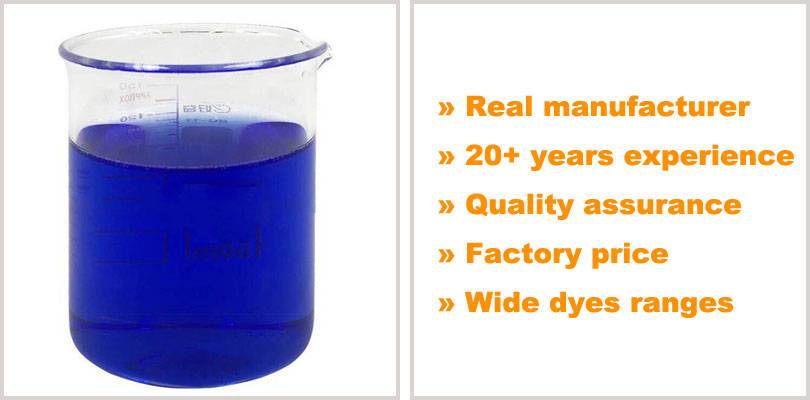 Ink Blue G Basic Information
Basic Information

Product Name

Ink Blue G

Colour Index 

C.I. Acid Blue 93

Colour Index No.

42780

CAS No.

28983-56-4

Specification

Shade

Similar With Standard

           Strength

100%

Appearance

Blue powder

        Moisture %≤

 

2.0

Insoluble Matter %≤

 

0.5

Properties

Very soluble in water and alcohol
Problems Need Attention in the Use of Ink Blue G:
» When storing ink blue G or basic rhodamine, it should be tightly sealed to avoid improper sealing, which will affect the performance of the product. It should be stored in a cool, dry place, and avoid storage with other chemical  components to avoid reactions.
» The products should be stored away from fire and heat sources. Smoking is prohibited in ink blue G workplace. Staff members should wear anti-static clothes, masks and gloves to take good protective measures.
» Wash your hands before and after handling the product ink blue G, forbid eating in the workplace, and be cautious in handling the product ink blue G, so as to prevent damage to the packaging.
» The explosion-proof ventilation system and equipment should be used to ensure the safe operation.
» The product should be stored separately from other chemicals. It should not be confused, and its sealing should be maintained.

Contact person: Miss Jessie Geng
Email:jessie@xcwychem.com
Mobilephone/Whatsapp: +86-13503270825
---
Previous:
Basic Rhodamine B 540%
Next:
Acid Orange II
---
Write your message here and send it to us
Products categories