Direct Chrysophenine GX
Product Detail
Product Tags
Direct Chrysophenine GX is dark yellow uniform powder. The solubility in water is 30 g/L (80 C). After soluble in water, it will become golden yellow solution.
Focusing on chemical Direct Chrysophenine GX for over 20 years, welcome to contact with XCWY for Direct Chrysophenine GX price and more suggestions.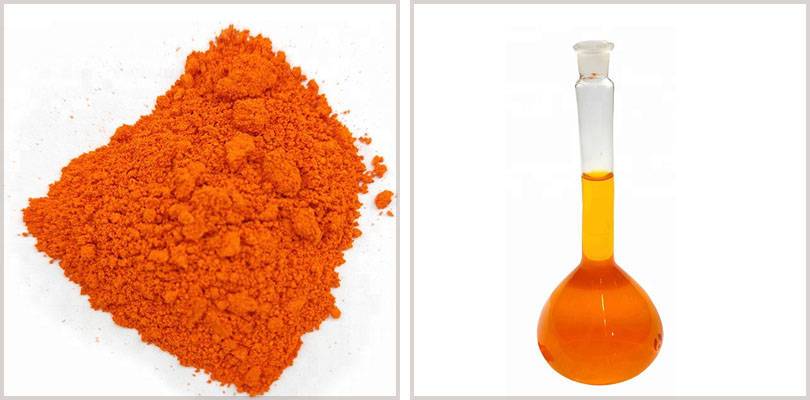 Direct Chrysophenine GX Specification
» Product name: Direct Chrysophenine GX 
» Type: Direct dyes
» C.I. NO.: 24895
» CAS NO.: 2870-32-8 
» Other names: Direct yellow g, direct yellow gx
Direct Chrysophenine GX Crystal Information
Basic Information

Product Name

Direct Chrysophenine GX 

Colour Index 

C.I. Direct yellow 12

Colour Index No.

24895

CAS No.

2870-32-8 

Specification

Shade

Similar With Standard

           Strength

100%

Appearance

Dark yellow powder

        Moisture %≤

2

Insoluble Matter %≤

0.5

Properties

Very soluble in water and alcohol
Direct Chrysophenine GX Advantages & Application
Direct yellow G is yellow powder. It has the characteristics of high light fastness, bright color, strong dyeing power, good transparency, fast coloring and good dyeing.
It is mainly used for dyeing cellulose fabrics such as cotton, linen, viscose, artificial cotton, rayon, silk, nylon and their blended fabrics.
It can also be used for dyeing leather, paper pulp, biology and making color lake.
XCWY Chemical company–largest manufacturer of basic rhodamine, is ready to serve you.

Contact person: Miss Jessie Geng
Email:jessie@xcwychem.com
Mobilephone/Whatsapp: +86-13503270825
---
Previous:
Direct Yellow R
Next:
Solvent Red 49
---
Write your message here and send it to us
Products categories