Rhodamine 6GDN
Product Detail
Product Tags
Rhodamine 6GDN, also known as basic red 1, is produced by XCWY Chemical located in Hebei province, China. 
As the biggest Rhodamine 6GDN manufacturer in China, we always followed the principle of "Quality First ! Client First ! Best Service !"
At present, our basic dyes ranges include basic violet dyes, basic blue dyes, basic red dyes, basic yellow dyes, basic green dyes. And our factory is also developing other basic dyes and cationic dyes production.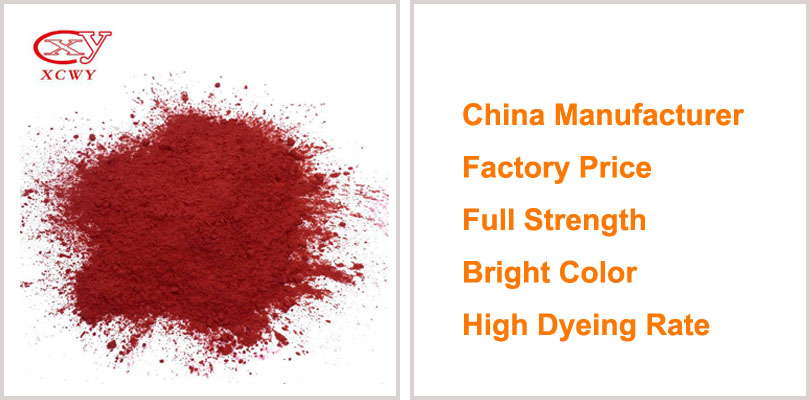 Rhodamine 6GDN Specification
»  Basic Dyes Name: Basic Rhodamine 6GDN
»  Colour Index: C.I.Basic Red 1(45160)
»  CAS No.: 989-38-8
» Usage: Ink Dyestuffs, Leather Dyestuffs, Paper Dyestuffs, Paint Dyestuffs
Rhodamine 6GDN Basic Information
Basic Information

Product Name

Basic Rhodamine 6GDN

Colour Index 

C.I. Basic Red 1

Colour Index No.

45160

CAS No.

989-38-8

Specification

Shade

Similar With Standard

Appearance

Shinning Red Powder

        Moisture %≤

2.0

Insoluble Matter %≤

0.5

Properties

Very soluble in water and alcohol
Rhodamine 6GDN Application
Basic red 1 is suitable for direct printing of silk and silk fabrics. Generally it is used in neutral, acid, direct dye multicolor overprinting for embellishment color, but also used in wool, cotton fiber dyeing, color fastness is poor.
It can be used for the coloring of leather and paper, and also for the preparation of organic pigments. Metal ions are determined by fluorescence and spectrophotometry with the formation of ion associations; adsorption indicators; biological dyes.

Contact person: Miss Jessie Geng
Email:jessie@xcwychem.com
Mobilephone/Whatsapp: +86-13503270825
---
Previous:
Methylene Blue BB
Next:
Rhodamine 6G
---
Write your message here and send it to us
Products categories